Diabetes Technology Network UK Team Education Days
Event Date:
Friday, 6 July, 2018
to
Monday, 15 October, 2018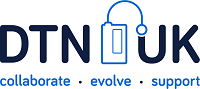 Following the success and high demand for previous Diabetes Techonology Network (DTN-UK, previously IPN-UK) events in 2016/17, the DTN-UK committee have been working to run further educational events to provide you with a choice of location and dates at an affordable cost. These will hopefully allow consultants, SpRs, diabetes specialist nurses, dieticians and psychologists to network and learn with peers with an interest in insulin pumps, CGM, flash glucose monitoring and other diabetes technologies.
When is it?
Dates for the DTN-UK Team events are as follows:
Coventry 6th July 2018
Leeds 11th September 2018
Manchester 15th October 2018
The places for most of our events fill within a few weeks so we would encourage you to book your place as soon as possible. These are 'team events' and as such we encourage you to come to these events with your co-workers to share learning as a team.
What is it?
The team days will provide you with a one day session crammed with educational material on the latest evidence base for diabetes technologies, hot topics such as pregnancy, exercise, transition and sessions dedicated to download interpretation and psychological aspects of diabetes.
Who can attend?
Any health care professional working with patients who have Type 1 diabetes.
What does it cost?
The cost to attend an DTN team day is £40 per person. You can choose which date and location is most convenient for you.
Sponsors
We are grateful to our ABCD Corporate Pump and Device Supporters who have made these meetings possible:
Gold
Abbott Diabetes Care, Ascensia Diabetes Care, Dexcom UK & Ireland, Roche Diabetes Care
Silver
Cellnovo, Insulet International Ltd, Medtronic
The sponsoring companies have not had any editorial input into the agenda or material being presented.
Clinical taxonomy:
Pumps and pump technology