What should the ideal service for complex and severe obesity look like?
Event Date:
Tuesday, 7 December, 2021
What should the ideal service for complex and severe obesity look like?
Tuesday 7th December 2021, 19.00 - 20.00
Severe and complex obesity generally refers to people with a BMI> 40 or those with a BMI > 35 kg / m2 and significant complications. Services to support people with severe and complex obesity exist to provide medical care and support together with multicomponent lifestyle interventions, appropriate use of pharmacotherapy and bariatric surgery. These have gradually developed in the UK over the last 20-25 years and are termed by the NHS as tier 3 (medical weight management) and tier 4 (surgical weight management). Despite a significant need, surveys suggest that only about 2/3 of the population in England have access to any sort of service, despite support from NICE guidelines and guidance from NHS England. The ideal service needs to be easily accessible to patients with severe obesity, include a full multidisciplinary team with at least, medical, dietetic, psychology and physical activity expertise plus a surgical and anaesthetic team. Services need to provide an appropriate environment whether they are delivered in hospital or community settings and it is essential that they collect data in a format that can easily be audited. They should provide support for people with obesity for as long as they need it as time-limited services may be of limited value for a chronic disease that may progress and frequently relapses after treatment has stopped. Few, if any, services in the UK currently meet these standards.
Join us on the 7th December to hear John Wilding and an expert panel continue discussions surrounding obesity services.
This is a Novo Nordisk Sponsored meeting
Novo Nordisk has provided sponsorship to the Association of British Clinical Diabetologists (ABCD) to fully fund all costs for the development and delivery of this webinar, including creation, administration, promotion and speaker honoraria. Novo Nordisk has had no influence on the content and full editorial control remains the sole responsibility of ABCD.
---
Speaker: John Wilding

John Wilding leads Clinical Research into Obesity, Diabetes and Endocrinology at the University of Liverpool. He graduated from Southampton University in 1985, where he continued his clinical training until moving to the Royal Postgraduate Medical School at Hammersmith Hospital, London where he undertook specialist training in Diabetes and Endocrinology, and three years laboratory-based research into the neurobiology of obesity and diabetes. He has been a clinical academic at the University of Liverpool since 1996, and was appointed Professor of Medicine in 2005. He leads specialist services for severe obesity at Aintree University Hospital – designated a Centre for Obesity Management by the UK and European Associations for the Study of Obesity.
John's research team focusses on developing new treatments and strategies to reduce the burden of diabetes and obesity-related disease. John has published over three hundred papers, chapters and review articles related to his research interests, which include clinical trials in diabetes and obesity, adipocyte biology, and studies of metabolism.
He chairs the National Clinical Research Network Metabolic and Endocrine Speciality Group. He is a past Chair of the UK Association for the Study of Obesity, a member of the Royal College of Physicians Advisory Group on Nutrition, Weight and Health and President of the World Obesity Federation. When not at work he likes to swim, bike and run and regularly competes in triathlons.
Chair: John Wass

Professor of Endocrinology, Oxford University
Head of the Department of Endocrinology at the Oxford Centre for Diabetes, Endocrinology and Metabolism, Churchill Hospital Oxford, until 2012.
Research interests: pituitary tumours, acromegaly, adrenal disease, angiogenesis in endocrinology, genetics of osteoporosis, thyroid disease.
Published over 440 articles, edited different textbooks; Oxford Textbook of Endocrinology (3 editions), Clinical Endocrine Oncology (2 editions), Oxford Handbook of Endocrinology (4 editions)
President European Federation of Endocrine Societies from 2001-2003
Chairman Society for Endocrinology 2006-2009
President American Pituitary Society.
Awards
Outstanding Leadership Award, American Endocrine Society 2022
Outstanding Scholarly Physician Award, American Endocrine Society 2016 (first non-American)
Lifetime Achievement Award, Pituitary Society (America) 2017
Geoffrey Harris Prize European Society of Endocrinology 2021
Academic Vice President Royal College of Physicians 2012-2015.
Presented acclaimed documentary 'The Fantastical World of Hormones' on BBC4, 2016
Current Getting It Right First Time Endocrine Lead, NHS England, visiting and inspecting all endocrine departments in the UK (127) and doing a national report.

Panellist: Jennifer Logue

Jennifer Logue is Professor and Honorary Consultant in Metabolic Medicine, focusing both her research and clinical practice on the treatment of obesity and related metabolic disease. Her work focuses on interventions at the level of the individual with the aim of treating or preventing the complications of obesity. This includes interdisciplinary, mixed methods research to develop complex interventions, and pragmatic, efficient clinical trials utilising health record data. Her clinical work includes cardiovascular risk factor and weight management clinics. She is the Associate Dean for Research for the Faculty of Health and Medicine and Deputy Clinical Director of the NIHR North West Coast Clinical Research Network.
Panellist: Alex Miras

Alex Miras is a Senior Lecturer and Consultant in Endocrinology and Obesity Medicine at Imperial College London. His clinical and research work focus solely on Obesity. He has contributed to the clinical management and research in Obesity over the last 10 years, through his work at a high throughput Obesity Centre. The specialist interests of his research Group are the mechanisms of action of interventions for obesity, focusing on pharmacotherapy, medical devices and obesity surgery.
Panellist: Rob Andrews

Rob Andrews is an Associate Professor at the University of Exeter and an Honorary Consultant Physician at Musgrove Park Hospital Taunton. He is one of the co-founders of EXTOD.
At the University he leads a group that researches how to encourage and support patients with type 1 diabetes to exercise. Studies he has conducted include; EXTOD education a study that aims to develop and pilot an education programme for people with Type 1 diabetes (with accompanying training for health care professionals to deliver this programme) to guide insulin and carbohydrate adjustment for safe exercise; Type 1 HIT a study that aims to determine whether High intensity interval training is an efficient and effective form of exercise for people with Type 1 diabetes and EXTOD 101 a study that aims to determine the "real world" risks and benefits of exercise in 101 adults with type 1 diabetes who are training for and running a Half Marathon.
At Musgrove park hospital as well as doing regular Diabetes and obesity clinics he runs specialist adult, adolescent and paediatric sports clinics to give advice to sports men, women and children who have Type 1 diabetes.
Panellist: Sally Abbott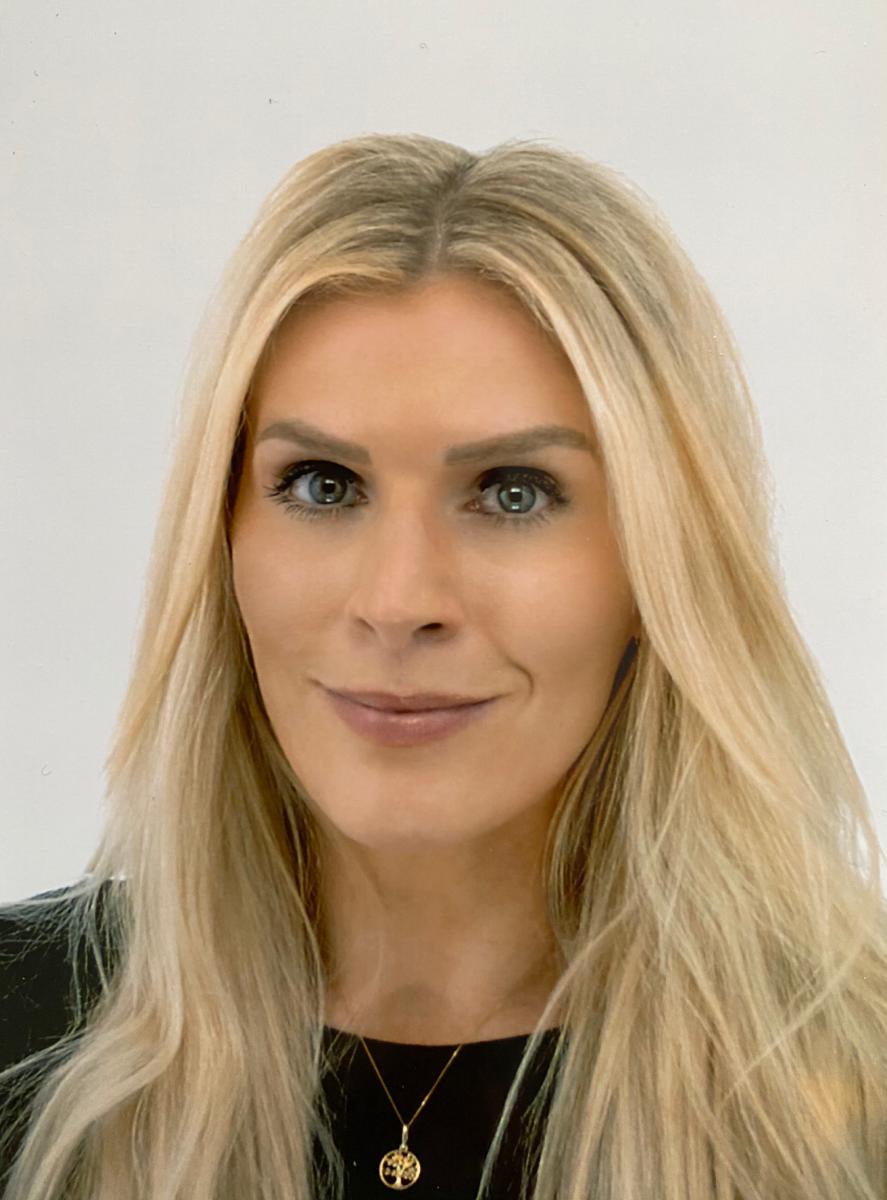 Sally Abbott works both as an academic and as a clinical dietitian, specialising in obesity management. Sally is the Clinical Lead Dietitian for Tier 3 & Tier 4 services at University Hospitals Coventry & Warwickshire NHS Trust and Assistant Professor in Dietetics at Coventry University. She was the European winner of the IFSO (International Federation for the Surgery of Obesity) Integrated Health Scholarship in 2018 for her commitment to bariatric surgery dietetics and sits on national committees, including on the British Obesity and Metabolic Surgery Society (BOMSS) council and acting Bariatric Officer for the British Dietetic Association (BDA) Obesity Specialist Group. She is an EASO (European Association for Study of Obesity) National Clinical Fellow in recognition of her clinical expertise in the field.