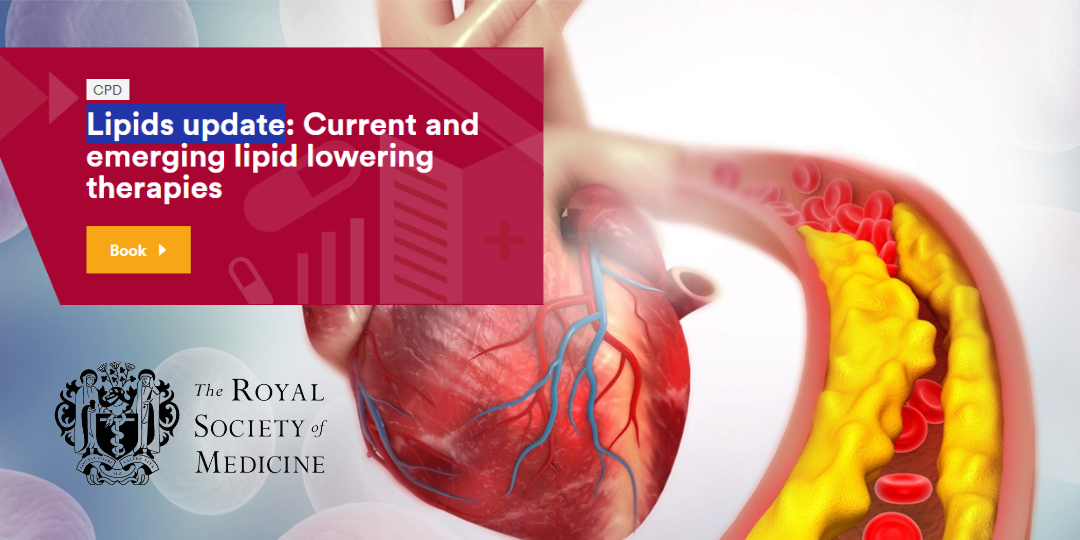 This informative symposium will feature talks from experts in the field who will provide an update on lipid management for better patient care.
The event will address the use of new and emerging therapies in difficult management decisions in this field, providing participants with a unique opportunity to learn about the progress in this field in recent years. Held on 19th September 2023, 9:00am - 5:00pm BST, at the Royal Society for Medicine.
This meeting will also be available as an on-demand recording. Register to watch on demand.