Quality in Care Diabetes 2021: Open for entries
Date of the announcement: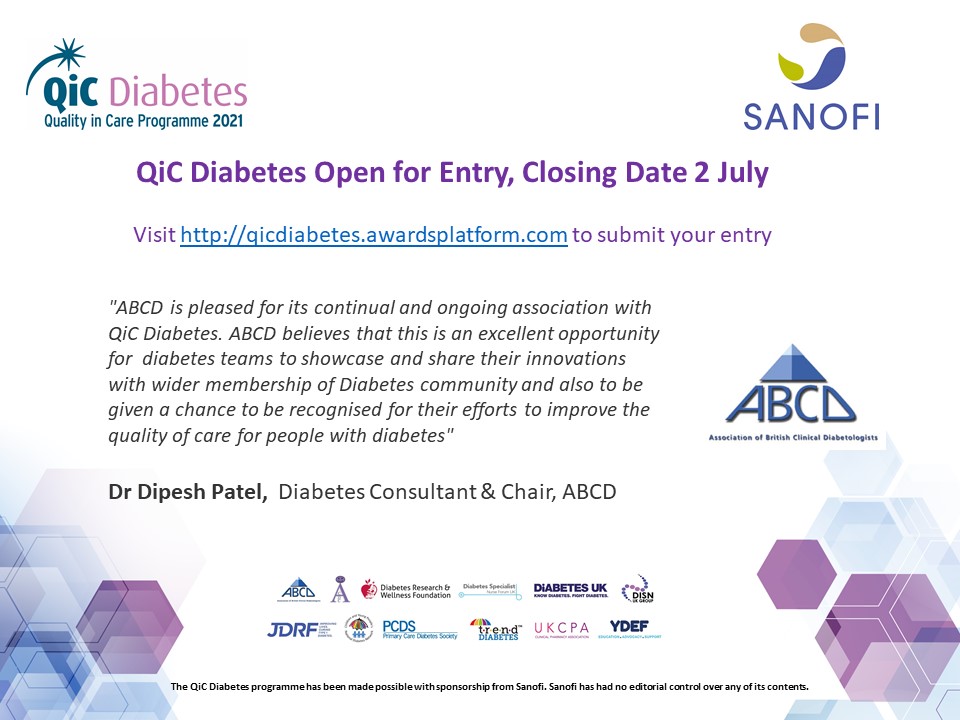 Entries and now open for Quality in Care Diabetes 2021, the prestigious UK & Ireland awards, which since 2011 have been recognising, rewarding and sharing initiatives that improve the quality of life for people living with diabetes.
The exceptional work undertaken during the unprecedented pressure of COVID-19 will be reflected, recognised and celebrated in the 2021 awards.
This is a great opportunity to win one of the prestigious awards this year and have your work shared and disseminated to a wider healthcare setting.
Entries are invited from anyone working in the diabetes arena throughout the UK and Ireland.
The judging day will take place on 7 September and the QiC Diabetes 2021 Awards presentation will take place on Thursday 14 October.
Meet the judges and check out the judges entry tips!
Start your entry now