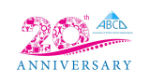 Don't miss out on your opportunity to attend this year's Spring meeting. Packed with highly relevant presentations this conference offers professional education, updates, development and networking for clinicians working in diabetes and endocrinology.
The event organised by ABCD includes the Rowan Hillson Insulin Safety Awards 2017, a fascinating keynote lecture from Patrick Bell and a reception & dinner for delegates on 10th May. An exciting full day's programme follows on 11th May..
Immediately preceding the Spring Meeting is the 2nd Insulin Pump Network Meeting. Following on from last years highly successful inaugural meeing, this again runs for the full day on 10th May, also at Titanic Belfast. For further information click HERE
Conference information HERE
Conference programme HERE
Registration for this meeting has now closed
This meeting has been accredited with 6 points for full attendance by the Royal College of Physicians, Ref: 110200.
We are grateful to our corporate supporters in 2017. For details of sponsors see footer below.
The sponsoring companies have not had any editorial input into the organisation of this meeting, the agenda, speaker selection or material being presented.