On Demand Webinar: Using diabetes Apps to help with diagnosis and treatment decisions
This is the third of our 2021 ABCD webinar series which run on the first Thursday of each month.
In this third ABCD webinar, Professor Angus Jones will explain the science behind and how to use two apps (MODY probability calculator and the Type 1/ Type 2 diabetes classification model) to help define what type of diabetes someone has. He will also explain how a person's characteristics, for example their sex, weight or standard blood test results, predict how well the different diabetes drugs will work and the likelihood of drug side-effects. Please join us and contribute to the live Q&A.
This event is approved by the Federation of the Royal Colleges of Physicians of the United Kingdom for category 1 external CPD credit for 1 hour and a CPD certificate can be obtained after the event by completing a short evaluation.
Angus Jones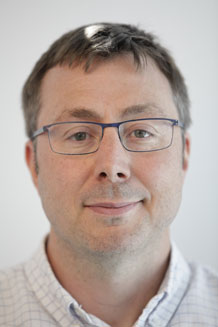 Angus is an NIHR Clinician Scientist and Associate Professor at the University of Exeter, and an Honorary Consultant Physician at the Royal Devon and Exeter Hospital. His research focuses on clinical questions directly relevant to the management of diabetes. Interests include developing a stratified (or personalised) approach to the management of Type 2 diabetes, diabetes classification and the assessment of endogenous insulin secretion (C-peptide) in the clinical management of diabetes. He trained in medicine in London and worked as a clinician in London, Southampton, Malawi and Southwest England before undertaking an NIHR Doctoral Research Fellowship with Professor Andrew Hattersley in Exeter from 2011 to 2014. He received an NIHR Clinician Scientist Fellowship in 2016 to investigate and integrate biomarkers and clinical features for diabetes classification in adults, research that is using a combination of existing datasets, electronic healthcare records and prospective studies to develop a fully validated prediction model (clinical calculator) for diabetes classification at diagnosis. Alongside his UK research program he co-leads a program of work researching the diagnosis and management of diabetes in Sub-Saharan Africa (NIHR Global Health Group).
Rob Andrews


Rob Andrews is an Associate Professor at the University of Exeter and an Honorary Consultant Physician at Musgrove Park Hospital Taunton. He is one of the co-founders of EXTOD. At the University he leads a group that researches how to encourage and support patients with type 1 diabetes to exercise. Studies he has conducted include; EXTOD education a study that aims to develop and pilot an education programme for people with Type 1 diabetes (with accompanying training for health care professionals to deliver this programme) to guide insulin and carbohydrate adjustment for safe exercise; Type 1 HIT a study that aims to determine whether High intensity interval training is an efficient and effective form of exercise for people with Type 1 diabetes and EXTOD 101 a study that aims to determine the "real world" risks and benefits of exercise in 101 adults with type 1 diabetes who are training for and running a Half Marathon. At Musgrove Park Hospital as well as doing regular Diabetes and obesity clinics he runs specialist adult, adolescent and paediatric sports clinics to give advice to sports men, women and children who have Type 1 diabetes.
Clinical taxonomy:
Type 1 diabetes mellitus
Type 2 diabetes mellitus
Resource taxonomy:
ABCD Webinar Series
Education
Webinar
---
Thank you to our Gold Supporters

We are very grateful to our corporate sponsors whose generous support has allowed us to provide this valuable educational meeting free of charge to all delegates
ABCD Sponsors have no input in the content of webinars.
---
The views expressed by speakers or other thirds parties are those of the speaker or third party and not necessarily of ABCD.

Whilst every effort has been made to ensure the information and guidance is accurate, it is impossible to predict all the circumstances in which it may be used and ABCD assumes no responsibility or liability for any errors or omissions made in this content. All presentations are for informational and educational purposes only - content should not be considered applicable to all situations or patients.

The contents do not negate the requirement for comprehensive assessment, liaison and management of patients, their families and caregivers.

ABCD neither endorses nor accepts responsibility for the contents of third party websites or resources included in these presentation.

Sponsors have had no input into the content of the presentations.

For more information see our Website Terms and Conditions.