Regional Meeting Scotland 2021 Speakers

SPEAKERS

Dr Prakash Abraham
Aberdeen
Prakash Abraham completed his undergraduate & postgraduate medical education in Christian Medical College & Hospital, Vellore, India. He completed his higher specialist training in Diabetes & Endocrinology in Aberdeen (Scotland) in 2002. He has been subsequently working as a Consultant Endocrinologist at the Aberdeen Royal Infirmary (and Honorary Senior Lecturer at the University of Aberdeen). He has been active in commercial and academic clinical trials in Aberdeen. He has been the local principal investigator for over 20 multicentre diabetes & endocrine clinical trials. He has been a member of the executive committee of the British Thyroid Association for 8 years, serving 2 years as assistant secretary, 3 years as secretary and most recently 3 years as treasurer of the organisation (until April 2017). He has served on the Editorial board of Clinical Endocrinology 2015 - 2018. He has been Clinical Lead for Endocrinology for Aberdeen Royal Infirmary since 2015. Endocrine nursing has been well established in Aberdeen since the mid 1990's and in recent years he has led service developments and encouraged various nurse led pathways including steroid education, adrenal incidentalomas, hyperparathyroidism, hyperthyroidism and post radioiodine thyroid follow up.

Professor Steve Ball
Manchester
Consultant & Clinical Lead for Endocrinology, Clinical Director Directorate of Outpatient Specialties, Associate Medical Director, Honorary Professor of Medicine & Endocrinology, Manchester University Hospitals Foundation Trust & Manchester Academic Health Science Centre, UK.
Steve studied basic science as an undergraduate at Birmingham University, and went on to complete a PhD in Molecular Endocrinology before pursuing undergraduate and postgraduate medical studies in London. Following middle grade training in Diabetes and Endocrinology he spent 2 years in the USA as a Medical Research Council (UK) and Howard Hughes Fellow, returning to a Senior Lecturer post in Newcastle. In his current position in Manchester, Steve leads an evolving clinical service in an exciting, new model health economy. His work combines clinical medicine, research and service development. Steve has served on the Clinical Committee and Council of the Society for Endocrinology (UK). He was the UK member on the European Clinical Practice Guidance Group responsible for the development of the first cross-specialty, evidence-based guidance on the diagnosis and management of Hyponatraemia. He has also co-authored the Society for Endocrinology Clinical Practice Guideline on the management of Hyponatraemia.

Professor Colin Dayan
Professor of Clinical Diabetes and Metabolism, Cardiff University School of Medicine.
Colin Dayan trained in medicine at University College, Oxford, and Guy's and Charing Cross Hospitals in London, UK before obtaining a PhD in the immunology of Graves' Disease in Laboratory of Marc Feldmann. He then spent a year as an endocrine fellow at the Massachussetts General Hospital in Boston, USA before completing his specialist training in diabetes and endocrinology as a Lecturer in Bristol. He became a consultant senior lecturer in medicine (diabetes/endocrinology) at the University of Bristol in 1995 and Head of Clinical Research at the Henry Wellcome Laboratories for Integrative Neuroscience and Endocrinology in Bristol in 2002. In 2010, he was appointed to the Chair of Clinical Diabetes and Metabolism and Head of Section at Cardiff University School of Medicine. He served as Director of the Institute of Molecular and Experimental Medicine in 2011 – 2015. He has a long established interest in translational research in the immunopathology of type 1 diabetes and is currently conducting early phase clinical trials in the development of antigen specific immunotherapy. His clinical interests in diabetes include management of poor compliance in type 1 diabetes, public health measures in the prevention of type 2 diabetes and models of community care in diabetes. He is the lead for diabetes in the Cardiff whole pancreas transplantation programme and with colleagues leads an All Wales anonymised data linkage programme for monitoring childhood type 1 diabetes. He has been part of 2 major EU FP7 programme grants in type 1 diabetes (and coordinator on one), a member of the Juvenile Diabetes Research Foundation Medical and Scientific Committee and the Welsh Diabetes Research Unit. Prof Dayan currently leads the Clinical Engagement and Training Core of the Diabetes UK funded type 1 diabetes UK immunotherapy Consortium which aims to coordinate and support combined efforts to bring immunotherapy for type 1 diabetes into clinical practice. He also chairs the UK Clinical Studies Group for the prevention, targets and therapies in type 1 diabetes.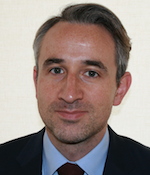 Dr Fraser Gibb
Edinburgh Centre for Endocrinology & Diabetes
Dr Gibb graduated from the University of Edinburgh Medical School in 2000. He undertook specialist training in Endocrinology & Diabetes in Edinburgh between 2005 and 2012. He was appointed to a Consultant post in Endocrinology & Diabetes in 2012 at the Royal Infirmary of Edinburgh. His clinical interests include the management of type 1 diabetes, inpatient diabetes care, general endocrinology and the management of differentiated thyroid cancer. Dr Gibb was awarded a PhD, from the University of Edinburgh, for research examining the metabolic effects of sex steroid hormones and has a number of active clinical research projects. He is currently Secretary-Treasurer of the Caledonian Society for Endocrinology & Diabetes and Chair of the Type 1 Diabetes subgroup of the Scottish Diabetes Group.

Dr Sufyan Hussain
Guy's and St Thomas Hospital, London
Dr Sufyan Hussain is a Consultant Diabetes and Endocrine Physician at Guy's and St Thomas Hospital and Honorary Senior Clinical Lecturer at King's College London. He maintains a specialist interest in diabetes technology and in the clinical application of artificial pancreas systems. He graduated in medicine from the University of Cambridge and undertook his post-graduate clinical training in London teaching hospitals. He completed his PhD with Sir Professor Stephen Bloom at Imperial College London and was a visiting scholar at Joslin Diabetes Centre, Harvard Medical School. He was appointed as a Darzi fellow in Clinical Leadership where he worked on regional and national projects related to integrated care and digital health. He is a member of ABCD Diabetes Technology Network committee, NHSE London Diabetes Strategic Clinical Network and JDRF Scientific Advisory Committee. He has over 25 years personal experience of living with type 1 diabetes and is passionate about improving care for diabetes.


Dr Andy Kernohan
Queen Elizabeth University Hospital, Glasgow
Dr Kernohan is a Consultant in diabetes and endocrinology working in the Queen Elizabeth University Hospital, Glasgow. He is Training Programme Director for diabetes and endocrinology in West of Scotland, Scottish Lead TPD and member of SAC in diabetes & endocrinology.
Dr Kernohan graduated from Edinburgh University Medical School (MbChB, BMedSci (Biochemistry)) in1995 and worked in Edinburgh, Tayside and Glasgow before gaining BHF research fellowship in 2000, leading to an MD from the University of Glasgow in vascular and metabolic effects of HRT (under Prof John Petrie & Prof Mary-Anne Lumsden). Dr Kernohan has been/is a prinicpal investigator in the SOUL study and ASPIRE studies. Recent poster publications have been in the field of DKA and deprivation. Clinical subspcialist interest in endocrinology is in pituitary disease and Dr Kernohan was clinical lead of the former South Glasgow pituitary MDT and members of West of Scotland pituitary MDT. Dr Kernohans outside interests (aside from being a husband and father of four) include running and he is a coaching assistant at the Garscube Harriers.


Dr Paul Newey
University of Dundee
Dr Paul Newey is a Senior Lecturer and Honorary Consultant Physician at the University of Dundee, Scotland. He undertook his medical training in Edinburgh and Oxford. His main research interests are in understanding the molecular and genetic basis of endocrine tumour formation. He has a particular clinical and research interest in Multiple Endocrine Neoplasia type 1 (MEN1) and Neuroendocrine tumours (NETs). His current program of work combines clinical and molecular studies to investigate hereditary endocrine disorders.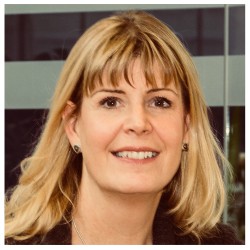 Professor Eleanor Scott
University of Leeds and Leeds Teaching Hospitals NHS Trust
As Professor of Diabetes and Maternal Health, Eleanor leads the Diabetes in Pregnancy service in Leeds and has been involved in shaping services in Diabetes care through roles that include: NICE Quality Standards Advisory Committee for Diabetes in Pregnancy; NHS England CGM for DIP Implementation group chair; NHS Diabetes Regional Clinical Network Chair; NHS Diabetes National Network Steering Committee; NPID Audit steering committee, NDA partnership board; RCP Joint Specialty Committee for D&E. She integrates delivering clinical care with performing clinical research leading the successful translational multi-disciplinary research group TIME (Temporal Influences on Metabolic Effects). Current clinical research (funded by MRC, NIHR and DUK) focuses on: 1) using new technologies to understand and improve 24 hour glucose control in women with diabetes in pregnancy; 2) investigating the role of circadian clock and sleep on 24 hour glucose control to develop new therapeutic approaches to improve glucose control in people with diabetes. Her work on 24hour glucose control has featured on BBC TV 'The Truth About Sleep' and 'Trust me I'm a Doctor'. Twitter: Prof Eleanor Scott@TIME_research
Dr Helen Simpson
London

Dr Abd Tahrani
University of Birmingham
Abd Tahrani is a National Institute for Health Research (NIHR) Clinician Scientist at the University of Birmingham (UoB), a Honorary Consultant Endocrinologist at the University Hospitals of Birmingham NHS Foundation Trust, and the lead for weight management research and diabetic neuropathy services at Birmingham Heartlands Hospital. He is also the lead for translational research and the co-lead for communication in the Centre of Endocrinology, Diabetes and Metabolism (CEDAM), Birmingham Health partners. He obtained his PhD in 2013 from UoB and SCOPE National Fellowship in 2014 from the World Obesity Federation. His PhD examined the metabolic impacts of obstructive sleep apnoea in patients with Type 2 diabetes. Abd's research group has the following themes: the metabolic consequences of sleep-related disorders, obesity (comorbidities, health care delivery, management), diabetes-related microvascular complications (especially peripheral and autonomic neuropathy, epidemiology, pathogenesis and treatment), and the pharmacology of type 2 diabetes and obesity. Abd has published over 125 peer reviewed articles, many in the leading journals in the field, six book chapters and more than 150 abstracts. He delivered more than 70 invited talks in the leading national and international conferences in Obesity, Diabetes, Endocrinology, and Sleep medicine. He has won several awards including the American Academy of Sleep Medicine Sleep Disordered Breathing investigator of the year award amongst others. Abd is an elected member of Neurodiab, a trustee of the ASO (UK), a panel member of the NIHR RfPB, the NIHR Dissemination Centre, the Midlands ASO Network co-lead, a member of the program organising committee of ECO 2019, and an Expert advisor to the Medical Technology Advisory Committee of NICE. Abd is also a regular peer reviewer to the leading journals and research funding agencies nationally and internationally.
CHAIRS

Professor Shareen Forbes
University of Edinburgh
Shareen Forbes is Professor of Diabetic Medicine at the University of Edinburgh, Lead Physician of the Islet Transplant Programme in Scotland and Visiting Professor of the Islet Transplant Programme, Edmonton, Canada. She graduated in Medicine from the University of Edinburgh, did specialist registrar training in diabetes, endocrinology and general medicine in the North West Thames Rotation and was awarded her PhD from Imperial College London. She was subsequently awarded a Diabetes UK Clinical Intermediate Fellowship examining metabolism in people with glucose intolerance. Her clinical research examines the progression of diabetes related complications in people with Type 1 and Type 2 diabetes and her laboratory research focusses on the optimisation of islet transplantation in Type 1 diabetes models.Shareen is the SfE Metabolic and Obesity Network Clinical Convener and is on the Scientific Advisory Committee of Novo Nordisk UK Research Foundation, the JDRF and is a member of the Diabetes UK Research Steering Group for Type 1 diabetes.

Dr Iqbal Malik
Ninewells Hospital & Medical School, Dundee
Iqbal is a Clinical Senior Lecturer and Honorary Consultant Physician in Diabetes and Endocrinology at University of Dundee and Ninewells Hospital and Medical School. Iqbal graduated from University of Dundee before undertaking postgraduate training in the Midlands, Yorkshire and finally in Liverpool where he was awarded his MD. His current interests include medical education in his role as Undergraduate Endocrine teaching block convener for the School of Medicine. He is Post graduate MSc Diabetes Program Lead/tutor in the Medical Education Institute as part of the KSeHIN (Kuwait Scotland eHealth Innovation Network). His clinical interests include Type 1 Diabetes, Thyroid and he is the Lead Clinician Insulin Pumps/New technology in NHS Tayside. He is a Fellow of the Royal College of Physicians & Surgeons of Glasgow and a College regional tutor.


Professor Graham Leese
Ninewells Hospital & Medical School, Dundee
Professor Leese works in Endocrinology and Diabetes and Ninewells Hospital Dundee. He was appointed in 1996. He has an academic interest in diabetic eyes, the diabetic foot and endocrine epidemiology. He has several publications in these areas including thyroid and parathyroid disease. He is national lead for research in metabolism and endocrinology, and is chairman of the Scottish Diabetes Foot Action Group. He is also Associate Postgraduate Dean in the East of Scotland region