Regional Meeting Yorkshire 2020 Speakers


Professor Rob Andrews
Associate Professor, University of Exeter & Honorary Consultant Physician, Musgrove Park Hospital Taunton
Rob Andrews is an Associate Professor at the University of Exeter and an Honorary Consultant Physician at Musgrove Park Hospital Taunton. He is one of the co-founders of EXTOD. At the University he leads a group that researches how to encourage and support patients with type 1 diabetes to exercise. Studies he has conducted include; EXTOD education a study that aims to develop and pilot an education programme for people with Type 1 diabetes (with accompanying training for health care professionals to deliver this programme) to guide insulin and carbohydrate adjustment for safe exercise; Type 1 HIT a study that aims to determine whether High intensity interval training is an efficient and effective form of exercise for people with Type 1 diabetes and EXTOD 101 a study that aims to determine the "real world" risks and benefits of exercise in 101 adults with type 1 diabetes who are training for and running a Half Marathon. At Musgrove park hospital as well as doing regular Diabetes and obesity clinics he runs specialist adult, adolescent and paediatric sports clinics to give advice to sports men, women and children who have Type 1 diabetes.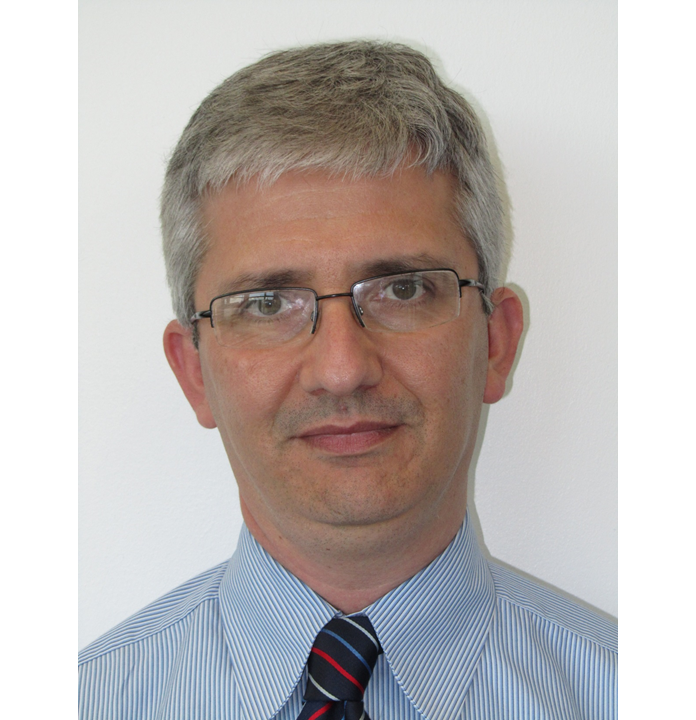 Professor Ramzi Ajjan
Professor of Metabolic Medicine, Leeds University & Leeds Teaching Hospitals Trust
RA Ajjan (FRCP, MMed.Sci, PhD) is a Professor of Metabolic Medicine and an Honorary Consultant in Diabetes and Endocrinology at Leeds University and Leeds Teaching Hospitals Trust. He obtained his PhD from the University of Sheffield and completed his clinical training in Diabetes and Endocrinology at Leeds Teaching Hospitals. Prof. Ajjan was successful at obtaining a Clinician Scientist Award from the NIHR in 2005 and developed a spectrum of basic, translational and clinical research studies. His work collectively aims to reduce cardiovascular complications in diabetes by improving glycaemia and ameliorating the thrombotic environment.His clinical studies have focussed on optimising glycaemic control by reducing high glucose levels, while avoiding hypoglycaemia and keeping glucose variability to a minimum. His translational work aims to uncover novel therapeutic targets to reduce the hypofibrinolytic environment in diabetes, a key abnormality in this condition.He has over 150 publications including original articles, reviews and book chapters. His clinical practice concentrates on young adults with diabetes as well as older individuals at high risk of vascular disease. He is local R&D lead for Diabetes/Endocrinology, regional clinical research network co-lead for diabetes, endocrine and metabolic conditions, and deputy Chair of Clinical Study Group 2 at Diabetes UK. He is an Associate Editor of Diabetes and Vascular Disease Research, and member of the editorial board of International Journal of Molecular Sciences.

Dr Dorothy J. Frizelle
Consultant Clinical Health Psychologist, Director, ACP-UK
Dorothy is a Consultant Clinical Health Psychologist and Head of Psychology Services for Mid Yorkshire Hospitals NHS Trust. The service delivers psychological consultation, supervision, teaching and clinical interventions to patients and families across a range of medical specialties, including paediatric and adult diabetes and across community, hospital in-patient and out-patient settings. Her clinical practice area is with adults with diabetes and she has a particular interest in patient engagement and the interface between behavioural and pharmacological treatment approaches. She is currently a member of the UK NICE Diabetes Guideline Update Committee. Dorothy is a Board Member for the UK Association of Clinical Psychologists; she is past Chair for the Faculty for Clinical Health Psychology, UK and has served on the committee for the past 20 years; she was a member of the British Psychological Society's working party for End of Life Care and past Faculty Member for the European Association for Cardiovascular Prevention and Rehabilitation (EACPR). She is a regular reviewer of submitted articles related to behavioural aspects of LTC's for several high impact journals. She has published articles in a number of academic journals and abstracts for medical conferences and regularly undertakes national and international teaching for MDT colleagues.
Dorothy can be contacted via d.frizelle@nhs.net and via Twitter @DFrizelle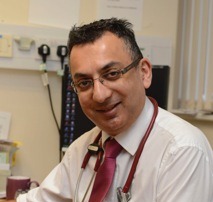 Dr Rajiv Gandhi
Clinical Director & Consultant Physician, Northern General Hospital, Sheffield
Dr. Rajiv Gandhi is the Clinical Director for the Academic Directorate of Diabetes, Endocrinology and Metabolism at the Sheffield Teaching Hospitals NHS Foundation Trust. He is also the Clinical Network Lead for the Diabetic Foot in Yorkshire & Humber and is on the advisory panel for the NDFA. He has extensive experience in understanding, analysing and improving complex foot care pathways. His main research interests are in the prevention of diabetes foot complications, the involvement of the CNS in diabetic neuropathy, as well as the development of novel screening tools for the detection of autonomic neuropathy. He has published several original articles on these subjects and has presented widely at national and international meetings.

Dr Bob Ryder
Consultant Physician, City Hospital Birmingham & Clinical Lead, Nationwide Audits of New Diabetes Therapies, ABCD
Bob Ryder trained in South Wales and Sheffield. He has worked as a Consultant Physician/Diabetologist/Endocrinologist, City Hospital, Birmingham since 1991. Over the years special interests have included diabetic retinopathy screening; diabetic hypoglycaemia unawareness; diabetic autonomic neuropathy; diabetic impotence; clinical use of IT; treating to target; relative risks and benefits of pioglitazone He leads the ABCD nationwide audits of new therapies and devices – current/imminent audits include SGLT2i, liraglutide, exenatide qw, IDegLira, degludec, FreeStyle Libre, semaglutide, testosterone, closed-loop systems. He is chief investigator of two ABCD Endobarrier studies (https://youtu.be/xRcnMBOdb58, https://youtu.be/y1zm0Scq6YM). Beyond diabetes he is best known as principle author of best-selling "An Aid to the MRCP Short Cases", the 4th-edition of which is the three volume "An Aid to the MRCP PACES".

Dr Chris Walton
Clinical Lead for Diabetes within the Yorkshire & Humber Cardiovascular Strategic Clinical Network
Dr Chris Walton is a Consultant Diabetologist In Hull with a special interest in the provision of services to the whole diabetes community in all settings. A previous Chair of the Association of British Clinical Diabetologists he is currently Clinical Lead for Diabetes within the Yorkshire and Humber NHS Clinical Network promoting the role out of diabetes technology and of dietary programs to reverse Type 2 diabetes throughout the region.