Management of Obesity – NHS endorsed initiatives, therapies and pharmacotherapies
Event Date:
Tuesday, 8 November, 2022
This is a Novo Nordisk Sponsored meeting
Novo Nordisk has provided sponsorship to the Association of British Clinical Diabetologists (ABCD) to fully fund all costs for the development and delivery of this webinar, including creation, administration, promotion and speaker honoraria. Novo Nordisk has had no influence on the content and full editorial control remains the sole responsibility of ABCD.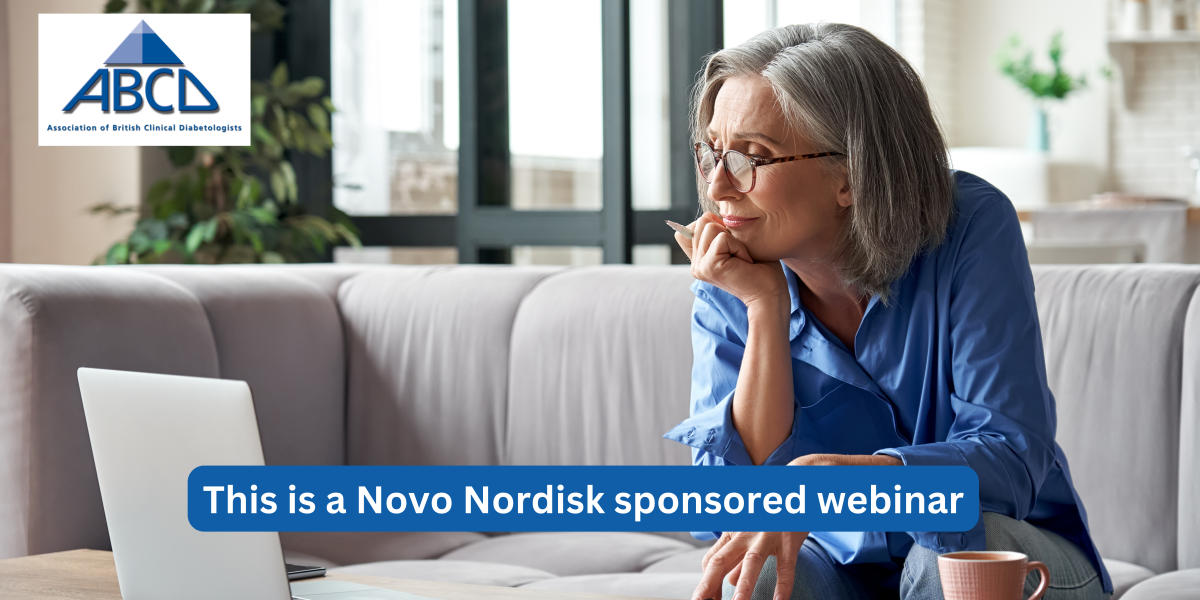 Management of Obesity –NHS endorsed initiatives, therapies and pharmacotherapies
Tuesday 8th November 2022, 19.00 - 20.00
In the first of this webinar series focussing on obesity, join Dr Hazlehurst and an expert panel to discuss the management of obesity focusing on NHS endorsed initiatives, therapies and pharmacotherapies.
Discussions will cover;
Understanding of current and projected obesity pharmacotherapy within the UK
Understanding the impact of pharmacotherapy on patient outcomes and service use
Understand the impact of pharmacotherapy on the delivery of UK obesity services and the anticipated effect in the coming years
Please join us for the live Q & A during this session.
This webinar is for UK Healthcare professionals only
Speaker: Jonathan Hazlehurst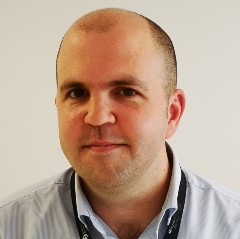 Dr Hazlehurst is a consultant endocrinologist at University Hospitals Birmingham where he works as an obesity physician across the Tier 3 and Tier 4 services at Heartlands hospital as well as in general endocrinology. He has a particular interest in the interplay between endocrinopathies and obesity as well as in patients with medical complications following bariatric surgery. Alongside his clinical work, he also works as an academic within the Institute of Applied Health Research at the University of Birmingham as an NIHR clinical research network research scholar. His research spans the use of large datasets to understand access to and outcomes from obesity treatment as well as clinical studies in people living with obesity. He regularly speaks and publishes on aspects of obesity care including service design and delivery including the role of pharmacotherapy in clinical services.
Chair: Barbara McGowan

Professor Barbara McGowan is a Consultant Endocrinologist at Guy's and St Thomas' Hospital (GSTT) and Professor in Diabetes and Endocrinology at King's College London. She was awarded a PhD from Imperial College London for investigating 'The role of relaxin-3 on energy homeostasis and the hypothalamic-pituitary-axis' and the role of gut hormones and other neuropeptides in appetite control.
She is R&D lead for Diabetes and Endocrinology at GSTT and the South London Specialty lead for the Metabolic and Endocrine research network. She leads the obesity bariatric service at GSTT where she manages patients with severe and complex obesity. Her areas of research interest are in gut hormones and appetite control, pharmacotherapy for obesity and remission of type 2 diabetes post-bariatric surgery. She is an investigator for several obesity clinical trials and was awarded an NIHR/RCP/CRN prize in recognition of outstanding research within the NHS.
Professor McGowan is a SCOPE National fellow, a member of the European Society for Endocrinology Policy and Advocacy Task Force and a member of the RCP Advisory Group on Weight and Health. She chairs the GIRFT/ABCD Obesity Task Force. She has served as Treasurer of the Society for Endocrinology and as a Trustee of the Association for the Study of Obesity.
Panellist: Sally Abbott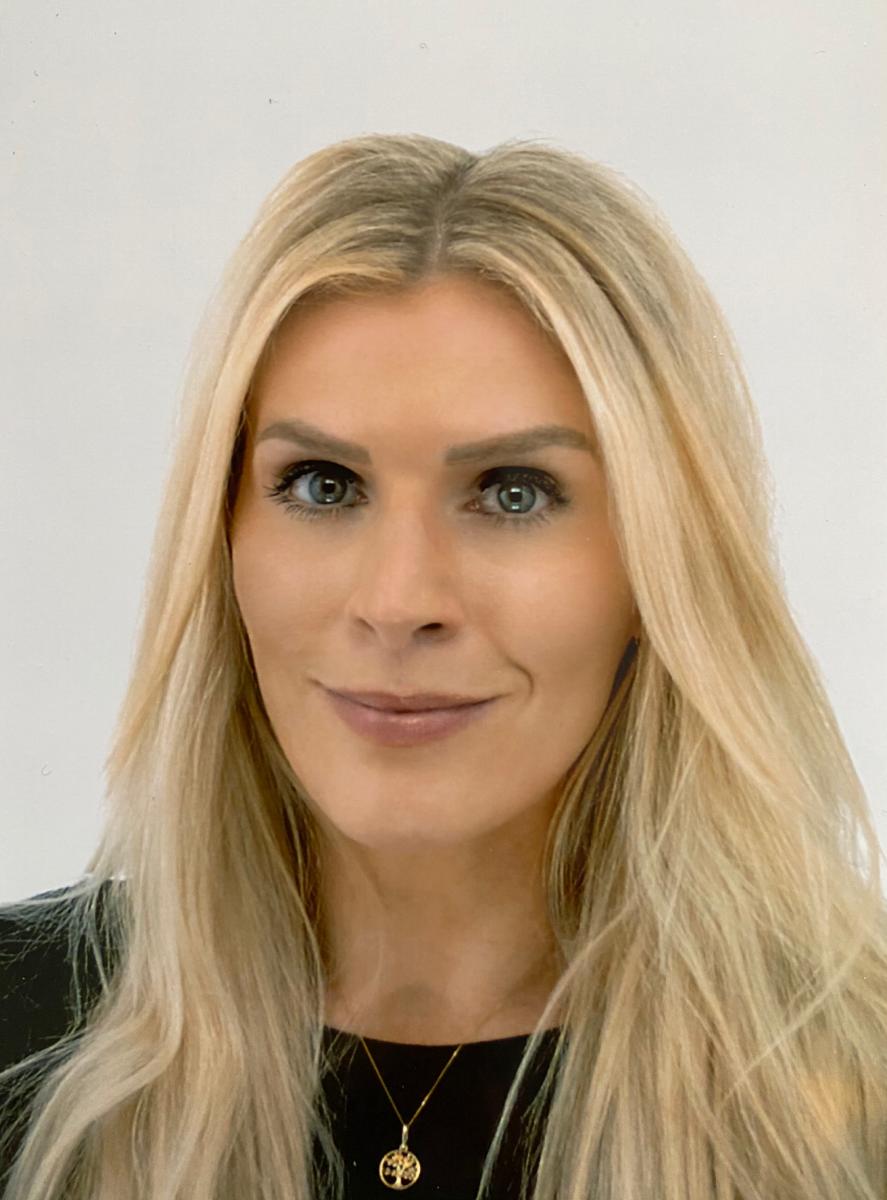 Sally Abbott works both as an academic and as a clinical dietitian, specialising in obesity management. Sally is the Clinical Lead Dietitian for Tier 3 & Tier 4 services at University Hospitals Coventry & Warwickshire NHS Trust and Assistant Professor in Dietetics at Coventry University. She was the European winner of the IFSO (International Federation for the Surgery of Obesity) Integrated Health Scholarship in 2018 for her commitment to bariatric surgery dietetics and sits on national committees, including on the British Obesity and Metabolic Surgery Society (BOMSS) council and acting Bariatric Officer for the British Dietetic Association (BDA) Obesity Specialist Group. She is an EASO (European Association for Study of Obesity) National Clinical Fellow in recognition of her clinical expertise in the field.
Panellist: Alex Miras

Alex Miras is a Senior Lecturer and Consultant in Endocrinology and Obesity Medicine at Imperial College London. His clinical and research work focus solely on Obesity. He has contributed to the clinical management and research in Obesity over the last 10 years, through his work at a high throughput Obesity Centre. The specialist interests of his research Group are the mechanisms of action of interventions for obesity, focusing on pharmacotherapy, medical devices and obesity surgery.
Panellist: John Wilding

John Wilding leads Clinical Research into Obesity, Diabetes and Endocrinology at the University of Liverpool. He graduated from Southampton University in 1985, where he continued his clinical training until moving to the Royal Postgraduate Medical School at Hammersmith Hospital, London where he undertook specialist training in Diabetes and Endocrinology, and three years laboratory-based research into the neurobiology of obesity and diabetes. He has been a clinical academic at the University of Liverpool since 1996, and was appointed Professor of Medicine in 2005. He leads specialist services for severe obesity at Aintree University Hospital – designated a Centre for Obesity Management by the UK and European Associations for the Study of Obesity.
John's research team focusses on developing new treatments and strategies to reduce the burden of diabetes and obesity-related disease. John has published over three hundred papers, chapters and review articles related to his research interests, which include clinical trials in diabetes and obesity, adipocyte biology, and studies of metabolism.
He chairs the National Clinical Research Network Metabolic and Endocrine Speciality Group. He is a past Chair of the UK Association for the Study of Obesity, a member of the Royal College of Physicians Advisory Group on Nutrition, Weight and Health and President of the World Obesity Federation. When not at work he likes to swim, bike and run and regularly competes in triathlons.
Thank you to our webinar sponsor Novo Nordisk Ltd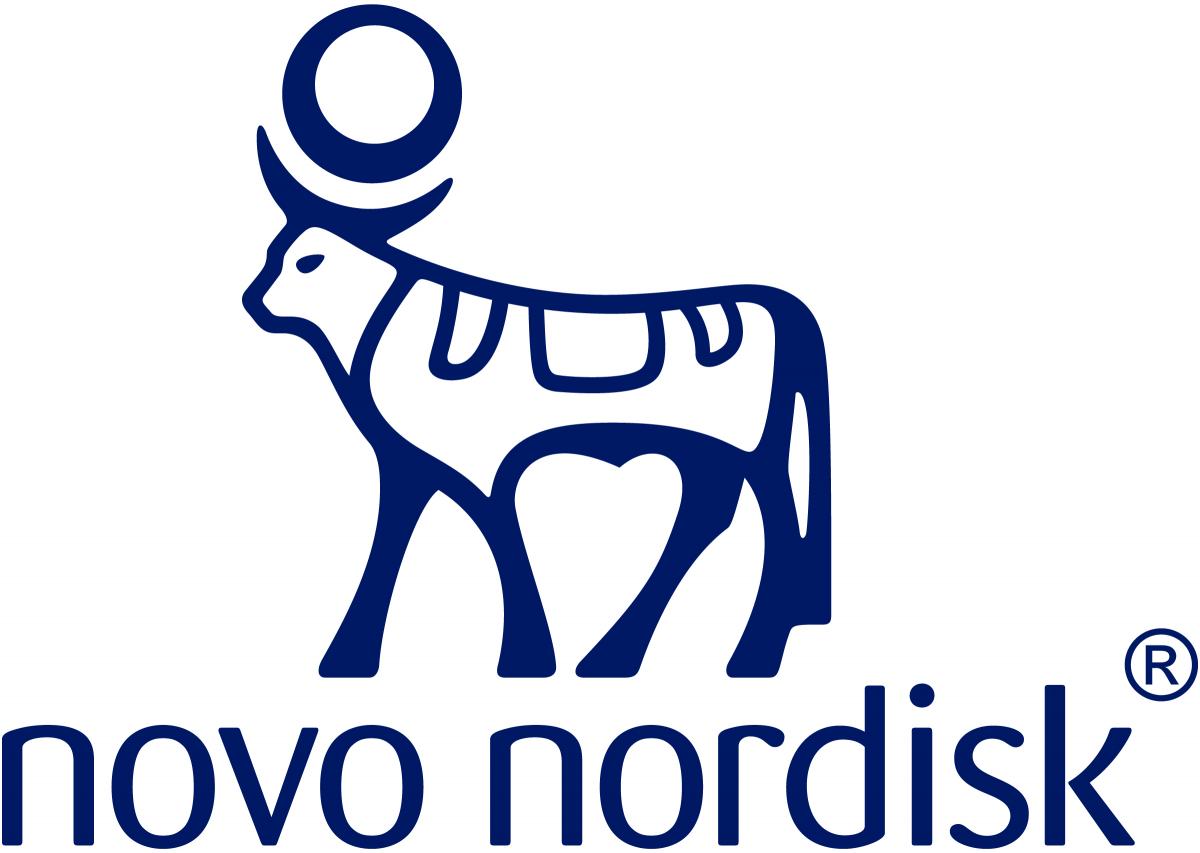 Novo Nordisk is a leading global healthcare company, founded in 1923 with a heritage that has given us experience and capabilities that enable us to help people defeat diabetes and other serious chronic diseases such as obesity and rare blood and endocrine disorders.
Headquartered in Denmark, Novo Nordisk employs approximately 42,700 people in 80 countries and markets its products in around 170 countries.
For more information visit www.novonordisk.co.uk