Hybrid-closed loop Part 3 of 3: Reviewing data and troubleshooting hybrid closed loops
Event Date:
Wednesday, 8 September, 2021

Reviewing data and troubleshooting hybrid closed loops

Wednesday 8th September 2021, 17.00 - 18.30
In anticipation of wider hybrid-closed loop (also known as artificial pancreas systems) use in the NHS and NHSE hybrid-closed loop pilot, ABCD DTN in collaboration with King's Health Partners will be offering a series of 3 live webinars. These will cover aspects relevant to healthcare professional using these novel systems in clinic.
The third part of this 3 series interactive webinar that will cover clinic review of hybrid closed-loop systems. It will include interactive data review and case discussions, troubleshooting and managing special situations. It is open to all NHS healthcare professionals caring for people with type 1 diabetes in the UK.
Please join us and contribute to the live Q&A.
Places will be allocated on first come first serve basis. Previous similar courses on this topic have sold out within days and therefore register soon to avoid disappointment.
---
Speaker: Dr Sufyan Hussain

Dr Sufyan Hussain is a Consultant Diabetes and Endocrine Physician at Guy's and St Thomas Hospital and Honorary Senior Clinical Lecturer at King's College London. He maintains a specialist interest in diabetes technology and in the clinical application of artificial pancreas systems. He graduated in medicine from the University of Cambridge and undertook his post-graduate clinical training in London teaching hospitals. He completed his PhD with Sir Professor Stephen Bloom at Imperial College London and was a visiting scholar at Joslin Diabetes Centre, Harvard Medical School. He was appointed as a Darzi fellow in Clinical Leadership where he worked on regional and national projects related to integrated care and digital health. He is a member of ABCD Diabetes Technology Network committee, NHSE London Diabetes Strategic Clinical Network and JDRF Scientific Advisory Committee. He has over 25 years personal experience of living with type 1 diabetes and is passionate about improving care for diabetes.
Speaker: Geraldine Gallen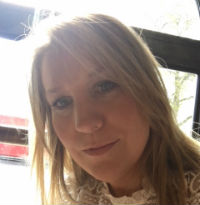 Geraldine Gallen is a Senior Diabetes Specialist Nurse, currently working at Kings College Hospital, London. She has been in this position for over ten years and is the lead for the Type 1 diabetes service. Geraldine's main clinical interest is in the management and education of all patients with Type 1 diabetes including those patients experiencing problematic hypoglycaemia, and along with the team at Kings offers a full range of treatments including structured education, DAFNE and DAFNE for pumpers, technology including insulin pump therapy, sensor augmented pump therapy, automated closed loop systems, continuous glucose monitoring and flash glucose monitoring.
She and her team have over 800 patients on insulin pumps and over 170 patients funded on full time continuous glucose monitoring. Geraldine has also had training in Cognitive Behavioural therapy (CBT) and Motivational Interviewing (MI) and is interested in developing these skills further and supporting patients in their holistic management with their diabetes. Geraldine is excited by the developments of technology within type 1 diabetes management and can often be found talking to patients and healthcare professionals nationally and internationally educating how technology can be adapted into the patient pathway.
Clinical taxonomy:
Diabetes technology, Type 1 diabetes mellitus