ABCD DTN-UK (formerly IPN-UK) Meeting 2018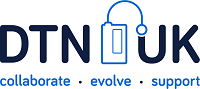 A one day meeting for members of the ABCD Diabetes Technology Network
Grand Central Hotel Glasgow
23rd May 2018
The DTN-UK meeting represents a unique opportunity for UK pump teams to come together to share ideas and best practice. The meeting will appeal to all consultants, SpRs, nurse specialists and dieticians involved or interested in insulin pump therapy. We are limited to 100 delegates, and in 2017 the meeting filled up quickly, so please ensure you reserve your place early. We look forward to seeing you there.
The meeting is open to healthcare professionals working with insulin pump technology only.
Conveniently for delegates the meeting will be followed by the opening of the ABCD Spring Meeting 2018.
Programme
08:00 Registration, exhibition & refreshments
Session 1 chaired by Dr. Dinesh K Nagi
09:00 Welcome Dr. Emma Wilmot
09:15 Technology in T1 Diabetes in Scotland Dr. Brian Kennon
09:30 Update on technology in Type 1 Diabetes Dr. Peter J Hammond
New technology (and ones we've lost)
Safety issues
National Pump audit
Lessons from Libre
10:00 Best Practice Guides (10 minute shorts)
In-patient guidelines - Dr Muhammad Karamat, Birmingham
CSII guidelines - Dr Emma Wilmot, Derby
CSII services - Dr Sufyan Hussain / Dr Vernon Parfitt
10:30 Refreshments & exhibition
Session 2 chaired by Dr. Peter J Hammond
11:00 Optimising pump therapy: case based discussions
Getting the basics right
Troubleshooting
Gastroparesis
​CASE 1 - Basal bolus split
CASE 2 - 640G
CASE 3 - Gastroparesis
CASE 4 - Stopping pump
Dr. Pratik Choudhary
Dr. Peter J Hammond
Mrs. Geraldine Gallen
12:30 Lunch & exhibition
Session 3 - Workshops
13:15 3 cases with specific LO's
Flash & CGM interpretation, Dr Emma Wilmot & Geraldine Gallen
CGM & pumps in pregnancy, Prof Helen Murphy, Cambridge
Managing problematic hypoglycaemia, Dr Pratik Choudhary
Session 4 - Workshops
14:15 3 cases with specific LO's
As above
15:15 Refreshments & exhibition
Session 5 chaired by Dr. Dinesh K Nagi
15:45 Exercise - JDRF PEAK guidelines Dr. Alistair Lumb
16:30 Roche Sponsored Symposium CGM Reimagined - Long Term Implantables
Dr Mark Evans - Implantable CGM : The clinical data
Dr Shafie Kamaruddin - Practicalities of setting up an implantable CGM clinic
Prof Katharine Barnard - Psychosocial data: optimising outcomes and adherence
17:30 Meeting closes
Clinical taxonomy:
Pumps and pump technology