Professor Vijay Jayagopal
Elected Honorary Treasurer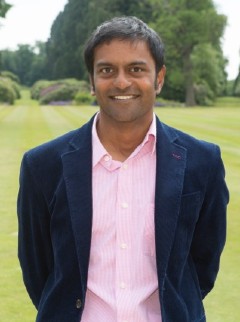 Image: Professor Vijay Jayagopal
Vijay has been a Consultant in Diabetes and Endocrinology since 2005 and has received an MD (Hons) for his work on insulin resistance variability. He was Lead Clinician for the service from 2009 to 2017. In 2017 he was appointed Undergraduate Clinical Dean for his Trust.
In the last few years he has been involved in the transformation of Diabetes services in the York area with the creation of a Community Diabetes Service and a Diabetes Specialist Outreach service.
Vijay is the regional RCP Diabetes advisor and since 2017 an elected committee member for the Association of British Clinical Diabetologists.
Become a Member
The Association of British Clinical Diabetologists is the national organisation of Consultant Physicians in Britain who specialise in Diabetes Mellitus. Most are also Acute General Physicians, and many are also Specialists in Endocrinology and Lipid Metabolism.