ABCD supports Managing Diabetes campaign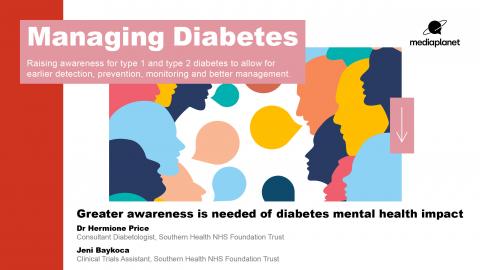 Date of the announcement:
ABCD are pleased to have supported the Managing Diabetes campaign that launched on Friday 17th June 2022 within the The Guardian and online.
Managing Diabetes aims to raise awareness of the latest conversations and medical technology in the type one and type two diabetes industry and featured insightful content from ABCD, Diabetes UK, JDRF, IDF, Abbott, Insulet / Omnipod, Bayer, Arecor, MySugarWatch, Healum, Anglia Ruskin University, exante.
As part of the campaign Dr. Hermione Price, ABCD Secretary, co-authored an article with Jeni Baykoca, which explores the need for greater awareness of diabetes mental health impact.