Type 1 diabetes has hardly been out of the news since the last newsletter and it is fantastic to see co-ordinated work by stakeholder groups paying dividends on so many fronts.
ABCD Diabetes Technology Network-UK
The first three best practice guides for pump and technology teams have been extremely popular, and a further three are expected soon. They are available to download from the network page. Regional training events for pump teams continue to be oversubscribed.
The predicted postcode lottery of access to FreeStyle Libre persists in England and Scotland, although availability has increased steadily during the last 9 months. I don't think this has affected house prices on county boundaries.... yet! This bruising (for some) experience has prompted useful discussion about how technological innovations for Type 1 diabetes are made available equitably in the NHS. The ABCD Nationwide Audit is now open for data entry.
While we await the publication of the NHS Tariff for 2019-21 concern is mounting about the implications of the new structure for procurement in NHS England for insulin pumps and CGM. It seems this will be covered by Medical Tower 1. Whilst we recognise that procurement in bulk for a larger population should deliver better value for the taxpayer's money, there is a lack of understanding about how decisions about product selection will be made and the role of specialist clinical advice in the process. These important issues will be robustly discussed at a forthcoming ABCD Clinical & Commissioning News round table meeting designed to inform a position statement on the topic.
We are aware that people are growing impatient at (as they see it) being denied access to technology that could help them to achieve even better glucose control, and are obtaining and configuring hardware and software that enables them to 'close the loop'. A position statement designed to help patients and pump professionals discuss this openly (sorry) has been drafted, and is out for consultation.
As Emma Wilmot approaches the end of her term as inaugural Chair of the network, I would like to thank her for her tremendous contribution. She will be a very hard act to follow.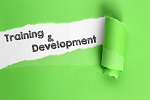 Healthcare Professional Training and Development and Workforce
Sowmya Gururaj has produced the first of a series of video animations on insulin pumps aimed at HCPs. It can be used to inform colleagues on the shop floor about how to manage insulin pump patients who are admitted to hospital.
In the last newsletter I mentioned patient-reported dissatisfaction with the language and tone of letters sent by some diabetic clinics informing them of cancellations etc.. After a successful 'Language Matters' campaign to raise awareness by HCPs of the importance of the words we use in our verbal interactions with patients, attention is shifting to the words we write, or those written on our behalf, that can affect the relationship. The T1DCC-UK patient representatives have agreed to lead on this and we plan to collect sample clinic letters from around the UK before making recommendations. If all Type 1 Leads start collecting sample letters for their own clinics it should not take us long to do this. The Academy of Royal Colleges has published a report 'Please, Write to Me: writing outpatient clinic letters to patients'. This deserves our consideration. Many of the advantages cited apply when letters are written to a GP and copied to the patient (as I currently do). Robert Tattersall advocated the writing to patients approach in Nottingham in the 1980s, but it does require an awareness of the language that few of us possess. The collaborative will decide how to respond to the report, as there will be training implications.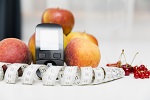 Patient Education
The collaborative welcomes the production of the Type 1 Diabetes Resource Platform as part of the NHS UK Information Suite. This brings together accredited information in a single place for people with T1 diabetes and their carers. There are guides for adults and children.
I was shocked to learn that one of my patients who works for the NHS had been denied permission to attend a DAFNE course recently. Some of you will have heard me call on NHS Employers to set an example and publicly state that employees with diabetes will be permitted leave to attend relevant accredited structured education. If anyone has other examples to share please let me know.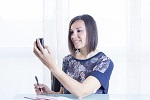 Whole of Life
The collaborative welcomes the news that NICE has decided to review NG3 Diabetes in pregnancy after ABCD, Diabetes UK and others drew their attention to the CONCEPTT study demonstrating the value of CGM.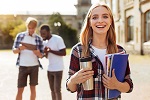 Enabling Success
This is the time of year when people with Type 1 diabetes are moving away from home (often for the first time) to start a university course. There is useful information available produced by our stakeholders JDRF and Diabetes UK. The quickest way to access that is via the aforementioned NHS UK resource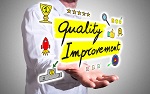 Quality Improvement
The National Diabetes Audit has identified themes common to insulin pump services with the highest proportion of patients achieving HbA1c 58mmol/mol (7.5%). All had dedicated pump clinics and had incorporated structured education. Other keys to success were experience and training in Type 1 diabetes by medical and nursing staff, access to specialist psychology, MDT working, and provision of virtual consultations aided by downloaded data. Purchasers of health care will become less tolerant of unacceptable variation in outcomes, which could lead to the loss of pump services from some units.
I am grateful for ABCD's on-going support in hosting the collaborative. I hope we will be able to secure a slot in the Diabetes UK PC 2019 programme, as the 2018 session was so successful. We are in the process of confirming funding for a series of topical webinars for this academic year. Watch out for details of the programme. The committee will discuss this and lots of other things at a meeting in early December.
Rob Gregory, Leicester
Chair