On Demand Webinar: Why weight bias and stigmatising language need to be addressed in healthcare
This is a Novo Nordisk Sponsored meeting
Novo Nordisk has provided sponsorship to the Association of British Clinical Diabetologists (ABCD) to fully fund all costs for the development and delivery of this webinar, including creation, administration, promotion and speaker honoraria. Novo Nordisk has had no influence on the content and full editorial control remains the sole responsibility of ABCD.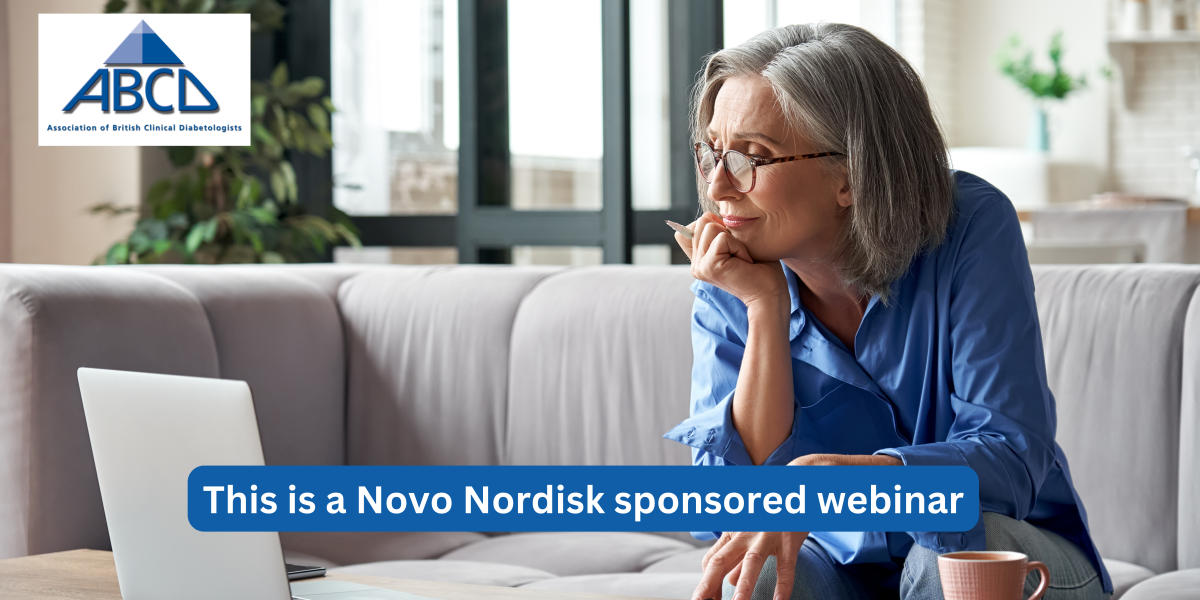 In this webinar please join Dr Brown and Dr Flint to discuss what weight stigma is and the impact this has on psychological and mental health. In addition, they will discuss ways to discuss weight within a consultation, the impact of stigmatising language has on the patient-practitioner relationship and how healthcare professionals can adjust their approach and language to be less stigmatising and more inclusive. Finally they will discuss ways to reduce stigma within our practice.
This webinar is for UK Healthcare professionals only
Speaker: Adrian Brown

Dr Adrian Brown is a Senior Research Fellow and Lecturer in Nutrition and Dietetics in the Centre of Obesity Research at University College London. He is also a Senior Specialist Weight Management and Bariatric dietitian with over 16 years of clinical experience and a PhD in Medicine from Imperial College London.
His research interests centre around obesity, type 2 diabetes, bariatric surgery, weight stigma and the use of formula-based diets in different patient populations. His recently research has focussing on dietary methods for achieving type 2 diabetes remission, weight-related terminology used by healthcare professionals, weight stigma within dietetic practice and the impact of COVID-19 on people living with obesity, which he was PI of a series of national survey over the pandemic. He also helped set up the dietetic services within a regional specialist weight management service (Tier-3) where he was the dietetic service lead. He also designed a series of innovative group sessions for patients within a Tier-3 service, with his evaluation of these groups being one of the few published papers evaluating Tier 3 services within the UK.
Dr Brown is Chair of the Specialist Obesity Group for the British Dietetic Association, an Honorary Academic for Office for Health Improvement and Disparities, on the strategic council for APPG on Obesity and is on the scientific council of the British Nutrition Foundation. While also being to programme co-lead of the MSc Dietetics (Pre-registration) course at UCL.
Speaker: Stuart Flint

Dr Stuart W. Flint is Associate Professor of Psychology at the University of Leeds, and President of Scaled Insights. Dr Flint is also an Honorary Academic for the Office of Health Improvement and Disparities (DHSC). He is a contributing member to the All-Party Parliamentary Group (APPG) on Obesity and APPG on a Fit and Healthy Childhood. He contributes evidence to several other APPGs on health and inequalities experiences by marginalised groups. He has a specific interest and expertise in stigma and discrimination, leading work internationally and nationally to highlight the pervasiveness and impact of stigma and discrimination on obesity. He has developed interventions to reduce stigmatising attitudes and discriminatory behaviours working national and local governments, health systems, education, media, charities and the general population. In 2022, I was invited to submit written and subsequently, give in-person oral evidence to the Health and Social Care Select Committee enquiry on "the impact of negative body image on mental and physical health" highlighting the pervasiveness, impact and implications of weight stigma and discrimination. Dr Flint has published widely in high impact journals including the Lancet, Nature Medicine and the British Medical Journal, and is regularly interviewed by media outlets (e.g. BBC, Sky News, and The Times).
Chair: Rob Andrews

Rob Andrews is an Associate Professor at the University of Exeter and an Honorary Consultant Physician at Musgrove Park Hospital Taunton. He is one of the co-founders of EXTOD.
At the University he leads a group that researches how to encourage and support patients with type 1 diabetes to exercise. Studies he has conducted include; EXTOD education a study that aims to develop and pilot an education programme for people with Type 1 diabetes (with accompanying training for health care professionals to deliver this programme) to guide insulin and carbohydrate adjustment for safe exercise; Type 1 HIT a study that aims to determine whether High intensity interval training is an efficient and effective form of exercise for people with Type 1 diabetes and EXTOD 101 a study that aims to determine the "real world" risks and benefits of exercise in 101 adults with type 1 diabetes who are training for and running a Half Marathon.
At Musgrove park hospital as well as doing regular Diabetes and obesity clinics he runs specialist adult, adolescent and paediatric sports clinics to give advice to sports men, women and children who have Type 1 diabetes.
Panellist: Sally Abbott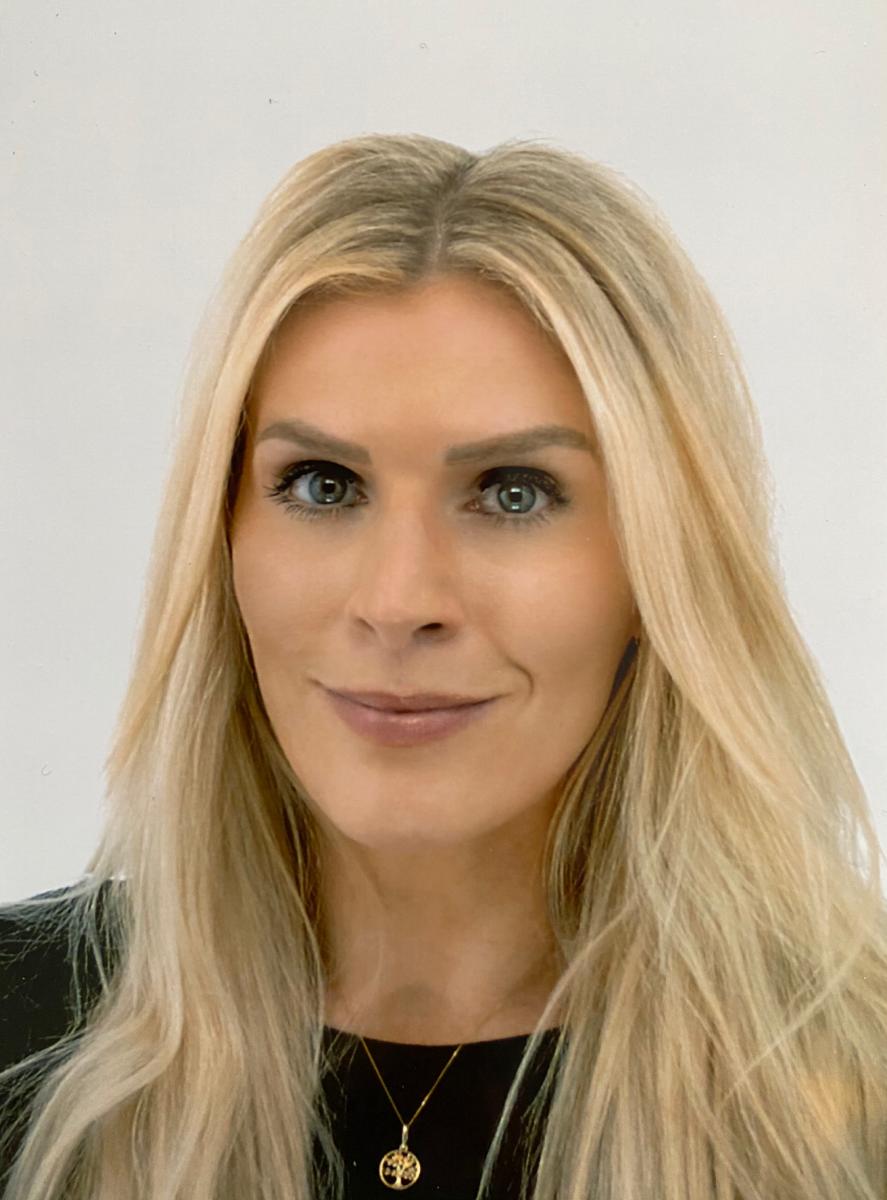 Sally Abbott works both as an academic and as a clinical dietitian, specialising in obesity management. Sally is the Clinical Lead Dietitian for Tier 3 & Tier 4 services at University Hospitals Coventry & Warwickshire NHS Trust and Assistant Professor in Dietetics at Coventry University. She was the European winner of the IFSO (International Federation for the Surgery of Obesity) Integrated Health Scholarship in 2018 for her commitment to bariatric surgery dietetics and sits on national committees, including on the British Obesity and Metabolic Surgery Society (BOMSS) council and acting Bariatric Officer for the British Dietetic Association (BDA) Obesity Specialist Group. She is an EASO (European Association for Study of Obesity) National Clinical Fellow in recognition of her clinical expertise in the field.
Panellist: Ann Vincent

Ann Vincent is a trustee and steering group member of The Obesity Empowerment Network and their champion for Wales. She works professionally as a specialist mentor in mental health for university students with both mental health issues and neurodiversity.
Ann refers to herself as a survivor of Obesity, existing in a world that is at odds with people in larger bodies. Ann has spoken publicly about her experience in an obese environment, and has contributed to research in this area and has been a co-author on several academic papers. She's passionate about educating society on causes and treatments available to support people living with obesity.
---
Thank you to our Gold Supporters

We are very grateful to our corporate sponsors whose generous support has allowed us to provide this valuable educational meeting free of charge to all delegates
ABCD Sponsors have no input in the content of webinars.
---
The views expressed by speakers or other thirds parties are those of the speaker or third party and not necessarily of ABCD.

Whilst every effort has been made to ensure the information and guidance is accurate, it is impossible to predict all the circumstances in which it may be used and ABCD assumes no responsibility or liability for any errors or omissions made in this content. All presentations are for informational and educational purposes only - content should not be considered applicable to all situations or patients.

The contents do not negate the requirement for comprehensive assessment, liaison and management of patients, their families and caregivers.

ABCD neither endorses nor accepts responsibility for the contents of third party websites or resources included in these presentation.

Sponsors have had no input into the content of the presentations.

For more information see our Website Terms and Conditions.