On demand webinar: Training in endocrinology – beyond 2022
In the final ABCD webinar of the 2022 series, please join Dr. Antonia Brooke to discuss 'Training in endocrinology – beyond 2022'
Specialist training has been compressed to 4 years from August 22 and general medicine pressures continue. Services are being delivered differently from before the pandemic and training needs to follow. There are opportunities to use different methods of training, from simulation to virtual training. But in addition, there needs to be a range of exposure from considering whole population health, to super specialist delivery of care via MDTs. This webinar will discuss the challenges and some of the potential solutions of how the consultant body can support education and training and what the trainees could be doing to help develop and deliver new models of care.
Speaker
Dr. Antonia Brooke

Dr Antonia Brooke is the Clinical Lead Consultant at Royal Devon University Healthcare NHS Foundation Trust. She completed her Endocrine training at St Bartholomew's in 2009. Her additional roles include being Chair of the Specialist Advisory Committee for the Royal College of Physicians, Lead for Peer Review for the Society of Endocrinology, Council and Clinical Committee member of the Society for Endocrinology and a Trustee for the pituitary foundation. She is also the mother of 2 challenging teenage girls. She passionately believes in delivering patient centred high quality endocrine care and training. She will discuss the current changes and challenges facing training in the next 5 years.
Chair
Dr. Tom Crabtree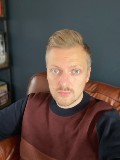 Dr Tom Crabtree is a Diabetes & Endocrinology registrar and ABCD research fellow working at the University Hospitals of Derby and Burton NHS Trust. His interests include diabetes technology, type 1 diabetes and lessons from real-world data. Currently he is heavily involved in collecting and analysing data from the NHS England closed-loop Insulin delivery system pilot.
Clinical taxonomy:
Treatments for diabetes
Type 1 diabetes mellitus
Type 2 diabetes mellitus
---
Thank you to our Gold Supporters

We are very grateful to our corporate sponsors whose generous support has allowed us to provide this valuable educational meeting free of charge to all delegates
ABCD Sponsors have no input in the content of webinars.
---
The views expressed by speakers or other thirds parties are those of the speaker or third party and not necessarily of ABCD.

Whilst every effort has been made to ensure the information and guidance is accurate, it is impossible to predict all the circumstances in which it may be used and ABCD assumes no responsibility or liability for any errors or omissions made in this content. All presentations are for informational and educational purposes only - content should not be considered applicable to all situations or patients.

The contents do not negate the requirement for comprehensive assessment, liaison and management of patients, their families and caregivers.

ABCD neither endorses nor accepts responsibility for the contents of third party websites or resources included in these presentation.

Sponsors have had no input into the content of the presentations.

For more information see our Website Terms and Conditions.