On demand webinar: Non-attendance at diabetes healthcare appointments - what are we missing?
In the first of the 2023 ABCD webinar series, please join Dr. Sarah Brewster to discuss 'Non-attendance at diabetes healthcare appointments - what are we missing?'
This session will discuss how non-attendance at the diabetes annual review and specialist diabetes clinics is a significant issue, associated with worse outcomes for those living with diabetes. Dr. Brewster will discuss the limitations in how non-attendance is quantified, the complexity of non-attendance behaviour and the paucity and limitations of available research on the topic. She will talk through some of the recognised determinants and factors associated with the behaviour, but stresses the importance of ongoing audit, research and development of services to better understand how healthcare can adapt to meet the needs of this group of patients who may be more susceptible to the deleterious effects of diabetes
Speaker
Dr. Sarah Brewster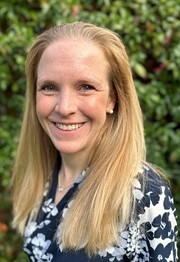 Sarah is a newly appointed Consultant Diabetologist at Southern Health NHS Foundation Trust. She has a research interest in exploring and understanding the complexity of non-attendance behaviour in those living with diabetes and how to adapt services to better support this population. She is coming to the end of her PhD exploring the role of community pharmacists in the delivery of diabetes care and has had some of her work published in peer-reviewed journals.
Chair
Dr. Hermione Price

Hermione is, amongst other things, a consultant diabetologist at Southern Health NHS Foundation Trust and University Hospitals Dorset. Her clinical interests include the management of diabetes and obesity in people living with severe and enduring mental illness.
In addition, Hermione is joint training programme director for Diabetes and Endocrinology in Wessex and joint diabetes lead at Wessex NIHR Clinical Research Network. Hermione is a past lead for diabetes at the Wessex cardiovascular strategic clinical network.
Hermione is an active researcher and is currently supervising several PhD students.
Hermione works less than full time and is passionate about work/life balance and actively embraces the portfolio career.
Clinical taxonomy:
Treatments for diabetes
Type 1 diabetes mellitus
Type 2 diabetes mellitus
---
Thank you to our Gold Supporters

We are very grateful to our corporate sponsors whose generous support has allowed us to provide this valuable educational meeting free of charge to all delegates
ABCD Sponsors have no input in the content of webinars.
---
The views expressed by speakers or other thirds parties are those of the speaker or third party and not necessarily of ABCD.

Whilst every effort has been made to ensure the information and guidance is accurate, it is impossible to predict all the circumstances in which it may be used and ABCD assumes no responsibility or liability for any errors or omissions made in this content. All presentations are for informational and educational purposes only - content should not be considered applicable to all situations or patients.

The contents do not negate the requirement for comprehensive assessment, liaison and management of patients, their families and caregivers.

ABCD neither endorses nor accepts responsibility for the contents of third party websites or resources included in these presentation.

Sponsors have had no input into the content of the presentations.

For more information see our Website Terms and Conditions.