On Demand Webinar: Management of hypoglycaemia post- bariatric surgery
This is a Novo Nordisk Sponsored meeting
Novo Nordisk has provided sponsorship to the Association of British Clinical Diabetologists (ABCD) to fully fund all costs for the development and delivery of this webinar, including creation, administration, promotion and speaker honoraria. Novo Nordisk has had no influence on the content and full editorial control remains the sole responsibility of ABCD.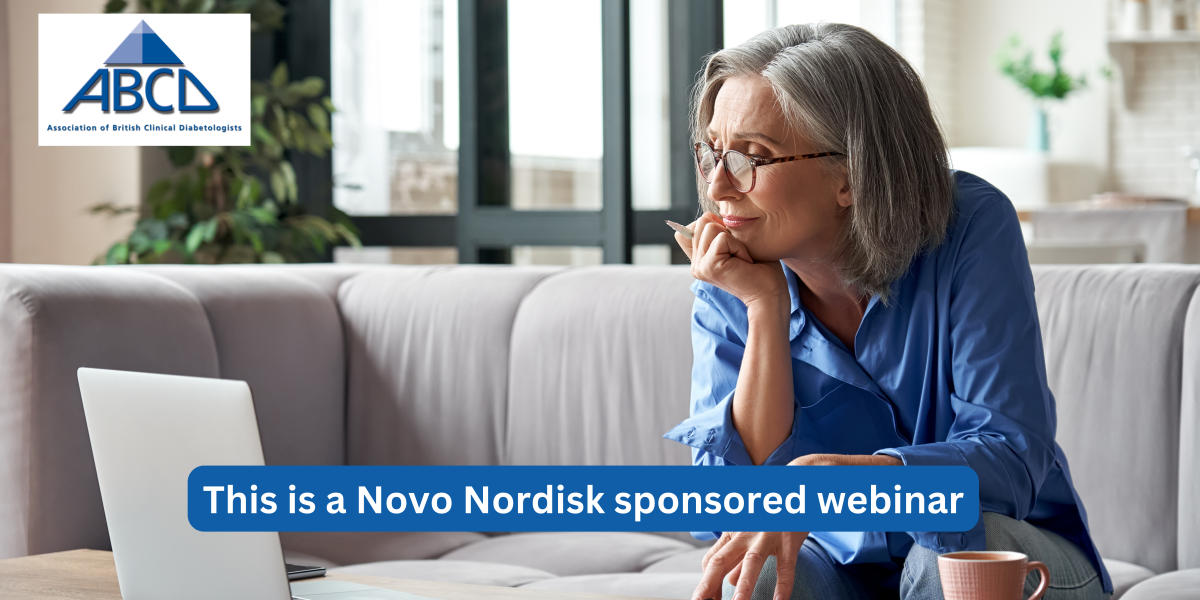 In this webinar join Professor Tricia Tan to discuss management of hypoglycaemia post- bariatric surgery. Bariatric or metabolic surgery is a proven treatment for durable weight loss, and offers the prospect of long-term remission of diabetes. Surgery is being increasingly considered for the treatment of obesity and diabetes and is becoming increasingly common. As a result, physicians are encountering complications arising from bariatric surgery in metabolic and diabetes clinics. One such complication is post-bariatric hypoglycaemia, typically a hyperinsulinaemic hypoglycaemia which occurs between 1-3 hours after ingestion of food. Far from being a rare complication, recent studies demonstrate that hypoglycaemia after bariatric surgery may be very common. In this talk, Dr Tan will discuss the aetiopathogenesis of post-bariatric hypoglycaemia, implications for patient health and its management.
This webinar is for UK Healthcare professionals only
Speaker: Tricia Tan

Prof Tricia Tan (BSc MB ChB FRCP PhD FRCPath) is a Professor of Metabolic Medicine and Endocrinology at Imperial College London. She graduated from the University of St Andrews in and qualified in medicine from the University of Manchester. She trained in Diabetes and Endocrinology in London and studied with Prof Stephen Bloom for her doctoral research on pancreatic polypeptide. Her research has concentrated on characterizing the physiological effects of human gut hormones on appetite, energy expenditure and glucose homeostasis; the rational design of gut hormone analogues for therapy of obesity and diabetes, and early Phase clinical trials; the physiology of bariatric surgery; and developing assays for gut hormones and other neuropeptides. Her clinical interests lie in the treatment of obesity and diabetes, metabolic complications after bariatric surgery and the management of subfertility associated with obesity and obesity in pregnancy. She is the Director of the UK Supraregional Assay Service Endocrine Laboratory for Gut Hormones, and serves as the Clinical Lead, Biochemistry, for North West London Pathology Consortium.
Chair: Shareen Forbes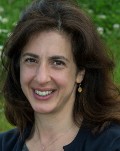 Shareen Forbes is Professor of Diabetic Medicine at the University of Edinburgh, Lead Physician of the Islet Transplant Programme in Scotland and Visiting Professor of the Islet Transplant Programme, Edmonton, Canada. She graduated in Medicine from the University of Edinburgh, did specialist registrar training in diabetes, endocrinology and general medicine in the North West Thames Rotation and was awarded her PhD from Imperial College London. She was subsequently awarded a Diabetes UK Clinical Intermediate Fellowship examining metabolism in people with glucose intolerance.
Professor Forbes works within a multi-disciplinary diabetes, transplant and cell therapy group; her main research interest is in clinical islet transplantation and her group conducts both laboratory based research as well as studies in people with Type 1 diabetes. Her main goal is to help deliver cell therapies to people living with Type 1 diabetes in order to cure the disease.
Professor Forbes is a member of the Diabetes UK Research Steering Group for Type 1 diabetes, she is the SfE Metabolic and Obesity Network Clinical Convener and is on the Scientific Advisory Committee of The Novo Nordisk UK Research Foundation and the JDRF.
Panellist: Rob Andrews

Rob Andrews is an Associate Professor at the University of Exeter and an Honorary Consultant Physician at Musgrove Park Hospital Taunton. He is one of the co-founders of EXTOD.
At the University he leads a group that researches how to encourage and support patients with type 1 diabetes to exercise. Studies he has conducted include; EXTOD education a study that aims to develop and pilot an education programme for people with Type 1 diabetes (with accompanying training for health care professionals to deliver this programme) to guide insulin and carbohydrate adjustment for safe exercise; Type 1 HIT a study that aims to determine whether High intensity interval training is an efficient and effective form of exercise for people with Type 1 diabetes and EXTOD 101 a study that aims to determine the "real world" risks and benefits of exercise in 101 adults with type 1 diabetes who are training for and running a Half Marathon.
At Musgrove park hospital as well as doing regular Diabetes and obesity clinics he runs specialist adult, adolescent and paediatric sports clinics to give advice to sports men, women and children who have Type 1 diabetes.
Panellist: Jon Hazlehurst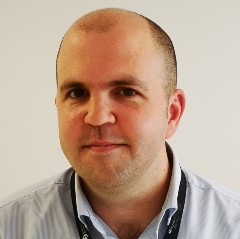 Dr Hazlehurst is a consultant endocrinologist at University Hospitals Birmingham where he works as an obesity physician across the Tier 3 and Tier 4 services at Heartlands hospital as well as in general endocrinology. He has a particular interest in the interplay between endocrinopathies and obesity as well as in patients with medical complications following bariatric surgery. Alongside his clinical work, he also works as an academic within the Institute of Applied Health Research at the University of Birmingham as an NIHR clinical research network research scholar. His research spans the use of large datasets to understand access to and outcomes from obesity treatment as well as clinical studies in people living with obesity. He regularly speaks and publishes on aspects of obesity care including service design and delivery including the role of pharmacotherapy in clinical services.
Panellist: James Byrne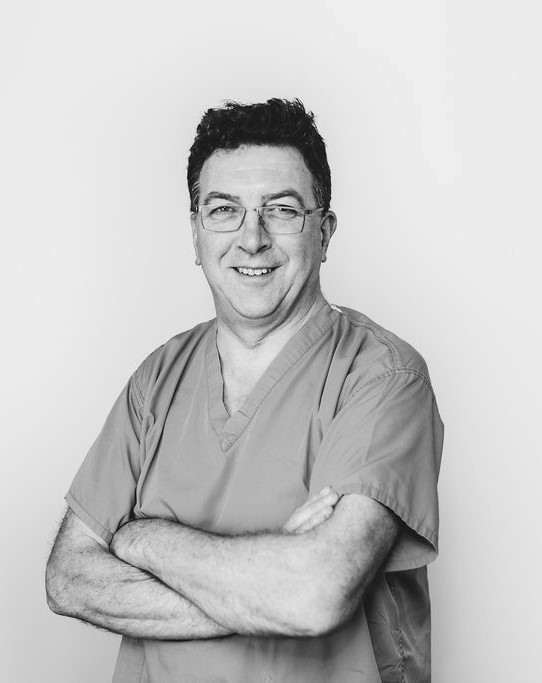 Jim is a surgeon at University hospital Southampton. Working with patients and understanding their needs and priorities is at the centre of Jim's clinical philosophy as a champion of shared decision making in his trust.
Jim has also led a research programme dedicated to improving lives of those living with obesity. Development of research evidence delivering understanding of safety, effectiveness and utility of both well established and novel interventions. Funding of over £7.5M to date has secured delivery of this ongoing research programme with which Jim has been involved.
Jim is also president Elect of the British Obesity and Metabolic Surgery Society(2023-2025), the professional body for UK bariatric Surgery. 400+ members - surgeons, dieticians, psychologists, and other integrated healthcare professionals
---
Thank you to our Gold Supporters

We are very grateful to our corporate sponsors whose generous support has allowed us to provide this valuable educational meeting free of charge to all delegates
ABCD Sponsors have no input in the content of webinars.
---
The views expressed by speakers or other thirds parties are those of the speaker or third party and not necessarily of ABCD.

Whilst every effort has been made to ensure the information and guidance is accurate, it is impossible to predict all the circumstances in which it may be used and ABCD assumes no responsibility or liability for any errors or omissions made in this content. All presentations are for informational and educational purposes only - content should not be considered applicable to all situations or patients.

The contents do not negate the requirement for comprehensive assessment, liaison and management of patients, their families and caregivers.

ABCD neither endorses nor accepts responsibility for the contents of third party websites or resources included in these presentation.

Sponsors have had no input into the content of the presentations.

For more information see our Website Terms and Conditions.