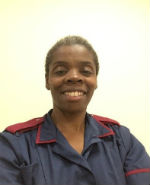 Mrs. Barbara Hudson
University Hospitals Birmingham NHS Foundation Trust
Birmingham
Barbara has been a Diabetes Specialist Nurse since 1996. Her role includes delivering specialist diabetes care at The Queen Elizabeth Hospital Birmingham (University Hospitals Birmingham NHS Foundation Trust) and Birmingham Women's Hospital Trust.
Her particular interests including the complex type 1 diabetes service; continuous subcutaneous insulin infusion / pump service in addition to being the lead educator for the DAFNE (Dose Adjustment for Normal Eating) structured education program.
She plays an active part in diabetes research and has a special interest in Type 1 diabetes and exercise. She has been involved in previous Extod Trial studies and has engaged in collaborative working with clinicians, other members of the multi-disciplinary team and service users to provide education and support in this specialist area. She is currently part of the Extod Education Research Group developing an innovative structured education programme for people with type 1 diabetes and exercise.