DTN-UK Flash Glucose Monitoring Education Programme Faculty
Associate Professor Rob Andrews
Rob Andrews is an Associate Professor at the University of Exeter and an Honorary Consultant Physician at Musgrove Park Hospital Taunton. He is one of the co-founders of EXTOD.
At the University he leads a group that researches how to encourage and support patients with type 1 diabetes to exercise. Studies he has conducted include; EXTOD education a study that aims to develop and pilot an education programme for people with Type 1 diabetes (with accompanying training for health care professionals to deliver this programme) to guide insulin and carbohydrate adjustment for safe exercise; Type 1 HIT a study that aims to determine whether High intensity interval training is an efficient and effective form of exercise for people with Type 1 diabetes and EXTOD 101 a study that aims to determine the "real world" risks and benefits of exercise in 101 adults with type 1 diabetes who are training for and running a Half Marathon.
At Musgrove park hospital as well as doing regular Diabetes and obesity clinics he runs specialist adult, adolescent and paediatric sports clinics to give advice to sports men, women and children who have Type 1 diabetes.
Dr. Pratik Choudhary
Dr Choudhary completed his MBBS from Indore and then went to the UK. He completed his MD thesis on the use of CGM in the investigation of hypoglycemia from Sheffield University.
He is now Senior Lecturer and Consultant at King's College London and the clinical lead for type 1 diabetes and islet and pancreas transplantation. He has a research interest in the mechanisms of hypoglycemia unawareness and the use of education and technology, especially new insulin pumps and continuous glucose monitors in the management of diabetes.
He is co-lead of UK Insulin pump network, and associate editor for Diabetic Medicine.
Dr. Iain C P Cranston

Dr Iain Cranston is a diabetes physician based in Portsmouth, UK. He has specialty responsibility for the delivery of technology-driven services (CSII / CGM etc.) to approximately 1% of the UK population. Alongside this, he is the lead diabetes clinician for the Wessex renal and transplant centre, managing individuals with specific and high glycaemic risks.
He has a background in clinical research, obtained during his time at Guy's, King's College and St Thomas' Hospitals, into impaired awareness of hypoglycaemia in insulin-treated diabetes and the cerebral and endocrine mechanisms underlying the syndrome. For the last 20 years, Dr Cranston has been in practice with the goal of translating the lessons learnt from research into routine clinical care consultations. This has resulted in a focus on effective glucose monitoring strategies to underpin clinical decision-making and the development of data analytical processes to guide clinical consultations towards more effective therapeutic interventions in both type 1 and type 2 diabetes. He has published widely on this topic area (over 60 Peer-reviewed publications) and has been an invited speaker at Diabetes UK, EASD and many National meetings around the world
For the last 4 years, Dr Cranston has been a co-director in a collaborative educational project with Professor Roger Mazze (International Diabetes Center [IDC] Minnesota), at the AGP Clinical Academy, which has the central goal of educating healthcare professionals in the effective clinical interpretation of the ambulatory glucose profile derived from continuous glucose monitoring technologies.
Dr. Jackie Elliott
Jackie Elliott was appointed as a Senior Clinical Lecturer and Honorary Consultant in Diabetes at the University of Sheffield in 2013. Her current research interests include complex interventions to examine the best way in which to deliver education to different patient groups, for example to those with Type 1 diabetes (DAFNE – Dose Adjustment for Normal Eating), young people (WICKED – Working with Insulin, Carbs, Ketones and Exercise in Diabetes), and how best to integrate technology. Another project is to develop methods of economically evaluating self-management (HASMiD – Health and Self-Management in Diabetes). She is proud to be part of a clinical team that has won awards for their newly diagnosed Type 1 pathway, and for improving outcomes in the transition clinic. She is the diabetes clinical lead in Sheffield and runs MDT specialist clinics for pump users, adolescents, university students, cystic fibrosis related diabetes, and also a specialist hypoglycaemia unawareness clinic.
Mrs. Geraldine Gallen
Geraldine Gallen is a Senior Diabetes Specialist Nurse, currently working at Kings College Hospital, London. She has been in this position for over ten years and is the lead for the Type 1 diabetes service.
Geraldine's main clinical interest is in the management and education of all patients with Type 1 diabetes including those patients experiencing problematic hypoglycaemia, and along with the team at Kings offers a full range of treatments including structured education, DAFNE and DAFNE for pumpers, technology including insulin pump therapy, sensor augmented pump therapy, automated closed loop systems, continuous glucose monitoring and flash glucose monitoring.
She and her team have over 800 patients on insulin pumps and over 170 patients funded on full time continuous glucose monitoring.
Geraldine has also had training in Cognitive Behavioural therapy (CBT) and Motivational Interviewing (MI) and is interested in developing these skills further and supporting patients in their holistic management with their diabetes.
Geraldine is excited by the developments of technology within type 1 diabetes management and can often be found talking to patients and healthcare professionals nationally and internationally educating how technology can be adapted into the patient pathway.
Dr. Fraser Gibb
Dr Gibb graduated from the University of Edinburgh Medical School in 2000. He undertook specialist training in Endocrinology & Diabetes in Edinburgh between 2005 and 2012. He was appointed to a Consultant post in Endocrinology & Diabetes in 2012 at the Royal Infirmary of Edinburgh. His clinical interests include the management of type 1 diabetes, inpatient diabetes care, general endocrinology and the management of differentiated thyroid cancer.
Dr Gibb was awarded a PhD, from the University of Edinburgh, for research examining the metabolic effects of sex steroid hormones and has a number of active clinical research projects. He is currently Secretary-Treasurer of the Caledonian Society for Endocrinology & Diabetes and Chair of the Type 1 Diabetes subgroup of the Scottish Diabetes Group.
Dr. Peter J Hammond
Peter Hammond has been a consultant physician specialising in diabetes and endocrinology in Harrogate since 1996. He has established Harrogate as a nationally recognised centre for insulin pump therapy and related technologies, such as continuous glucose sensing. He has a particular interest in the use of these technologies to improve the outcomes for diabetes in pregnancy. He has been expert adviser to both NICE appraisals of insulin pump therapy. He was NHS Diabetes Clinical Lead for Insulin Pump therapy, a member of the NICE Type 1 Diabetes in Adults guideline development group and co-author of the DTN guideline on insulin pump therapy and forthcoming guidelines on continuous glucose monitoring and use of diabetes technology in pregnancy. He has been involved in research into the role of insulin pump therapy and related technologies, notably the Five Nations Study, REPOSE and SMILE.
Mr. Mike Kendall
Mike Kendall has been living with type 1 diabetes for almost 30 years. He was diagnosed in his early twenties, and says he spent the next 20 years muddling along on his own with annual appointments to be told he was having "a few too many highs and a few too many lows", but that his results were OK and he "just needed to try a bit harder". It wasn't until 2010 that Mike began to engage with peer support online and in a few short years his understanding of his own diabetes and his approaches to managing it were completely transformed. It was also when Mike and his family began writing a blog about their experiences of living with his T1 diabetes under the name of 'every day ups and downs'. A few years later Mike began to be invited to a few diabetes events. Someone in a diabetes online forum also suggested Mike should apply to be a PWD (person with diabetes) representative on the NICE 'Type 1 Diabetes in Adults' Guideline Development Group, which was a fascinating project of sifting research and updating the national guidelines for the UK. It was a Consultant Mike met as part of that project who first invited him to speak to healthcare professionals to give a patient perspective. Various other invitations followed to speak to healthcare professionals (HCPs), people with diabetes, parents of children with diabetes and even politicians and government bodies followed, as did invitations to occasional conferences and product launches. It has been a great privilege for Mike to get to know some truly inspirational and passionate HCPs who are attempting to improve the experience and treatment of those living with T1 diabetes. He is currently a member of the ABCD T1 Clinical Collaborative, Diabetes Technology Network, Diabetes UK Diabetes Voices, chair of the PPI group for the HARPdoc trial, and a member of a number of patient participation/representation groups with device manufacturers and industry. It would be a full time job if any of it earned any money! He says his proudest achievement in the diabetes world has been working with fellow T1s and some brilliant HCPs to create T1resources.uk - a website which seeks to provide a safe place for people just starting to look for information about diabetes online, and which nervous Drs and DSNs can comfortably point people in their clinics towards for rated, reviewed and reliable online support. Mike remains passionate about individualised care, the effective use of technology and education, the brilliant NHS and the power of peer support in improving the experience of living with T1 diabetes.
Dr. Parth Narendran
Parth Narendran is a Reader at the University of Birmingham, and a Consultant in Medicine at Queen Elizabeth Hospital, Birmingham. He qualified from Kings College London and undertook his post-graduate clinical training in Manchester, Bristol and London. He conducted his PhD studies on the immune mechanisms underlying the development of type 1 diabetes whilst at Bristol. He was subsequently awarded a JDRF post-doctoral fellowship in Melbourne, Australia. He took up his current post at the University of Birmingham in 2005.
Parth's clinical interests focus on type 1 diabetes and he supports the type 1 services at the Queen Elizabeth Hospital, Birmingham. These include a structured education programme called Dose Adjustment for Normal Eating (DAFNE), the adolescent transition, insulin pump, glucose sensing and islet/pancreas transplant services. Supporting patients to exercise is a core interest of the service.
Parth's research interests also focus on type 1 diabetes. He has a long-standing interest in preserving the function of insulin producing pancreatic beta cells in type 1 diabetes. Over the years he has been fortunate to receive funding from Diabetes UK, JDRF, DRWF, Wellcome Trust, MRC, The Insulin Dependent Diabetes Trust as well as the National Institute for Health Research.
Nick Rycroft

Nick Rycroft has been living with type 1 diabetes for the last 41 years. He is the co-founder of the Derby T1 Diabetes Group and is currently retired and living in Ashbourne.
Miss Nicola Taylor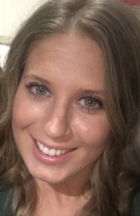 Diabetes Specialist Dietitian working at University Hospitals of Derby and Burton NHS Foundation Trust. Special interests include Type 1 diabetes, structured education, insulin pump therapy and diabetes technology. Nicola is the lead for the Freestyle Libre and Dietetic lead for the insulin pump and CGMs service at Derby. Nicola is a DAFNE educator and has been involved in updating the DAFNE Pump curriculum and will be part of the DAFNEplus Randomised Control Trial. Nicola has completed the Tomorrow's Leaders programme run by Diabetes UK and is passionate about service development.
Dr. Emma Wilmot
Emma Wilmot is a Consultant Diabetologist at University Hospitals of Derby and Burton NHS Foundation Trust. Her specialist interests include Type 1 diabetes, insulin pump therapy and diabetes technology, young adults with diabetes and antenatal diabetes care.
She was awarded the University of Leicester medal for excellent PhD performance in 2013 for her PhD "Type 2 diabetes in younger adults" and was appointed as an Honorary (consultant) Assistant Professor at the University of Nottingham in 2018. She is principal investigator on several diabetes research trials.
She is founder of the ABCD Diabetes Technology Network UK. As chair she previously led the delivery of educational events for multidisciplinary diabetes teams and the development of national insulin pump 'best practice' guides, in addition to online modules for people living with diabetes. Emma is an elected Association of British Clinical Diabetologists (ABCD) committee member and DAFNE structured education executive board member. She is a member of the National Diabetes Audit Insulin Pump Expert Reference Group and has also been involved in the #languagematters movement.