ABCD DTN UK Team Education Day (Coventry) Information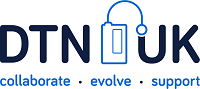 PROGRAMME
The latest copy of the programme is available to view HERE.
VENUE AND TRAVEL
Room 20063/64, 2nd Floor, Clinical Sciences Building, University Hospital Coventry, Clifford Bridge Road, Coventry, CV2 2DX.
For a map of the area, a site map of the hospital premises, how to travel to the hospital, car parking details etc please click HERE.
MEETING REGISTRATION COST
There is a small charge of £40 per person for attendance at the IPN team event. You may register on line. You may pay by credit card via Paypal, or by cheque or bank transfer.
CANCELLATION & REFUNDS
In the event of cancellation of your attendance at the meeting, delegate fees are only refundable until 8th June 2018. After this date no refunds will be issued. All refunds are subject to a £10 administration fee.
CATERING
All refreshments & lunch on 6th July will be served in the reception area outside the main lecture theatre. We will endeavour to cater for any dietary requirements that have been specified before the day but regret that it may not be possible to provide a special diet if we have not been notified in advance.
CERTIFICATES OF ATTENDANCE
Accreditation by the RCP London has been sought for this meeting for 5 credits.
ACCOMMODATION
You will need to arrange your own accommodation if needed. For more information on Coventry hotels visit:-
CONTACT
For queries please contact Elise Harvey or call 01675 477602.
SPONSORS
ABCD DTN-UK are very grateful to the support that they receive from their sponsor companies, which for 2018 are as follows:
Gold Abbott Diabetes Care, Ascensia Diabetes Care, Dexcom UK & Ireland, Roche Diabetes Care
Silver Cellnovo, Medtronic
Please take time to visit their stands during the breaks. The sponsoring companies have not had any editorial input into the agenda or material being presented.