ABCD DTN-UK Educators Annual Meeting 2019 - Information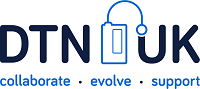 PROGRAMME
The latest copy of the programme is available to view HERE.
For further information about the speakers please click HERE.
VENUE AND TRAVEL
Ortus Conference and Event Venue, 82-96 Grove Lane, London, SE5 8SN.
For a map of the area, how to travel to the venue, car parking details etc please click HERE.
REGISTRATION
We are delighted to be able to offer this meeting FREE OF CHARGE to all delegates. You will need to register as a member of the DTN in order to register, this is also free of charge. If you are not already a member of DTN you may join on line. Please note that in order to mitigate losses, we reserve the right to invoice any delegate who is registered to attend but who cancels their place with less than 48 hours notice, or who does not turn up on the day. The amount invoiced will be £75.00 per person.
Please register on line to attend this meeting.
CANCELLATION
We are able to offer this meeting to you free of charge due to the generosity of our corporate sponsors. The costs to run this event are considerable and as such we ask that if you need to cancel you please let us know as soon as possible so that we can offer your place to someone else. DTN-UK reserves the right to invoice delegates who have registered to attend and who either cancel with less than 48 hours notice or who do not turn up on the day. The fee invoiced will be £75 per person.
CATERING
All refreshments & lunch on 6th December will be served on the Mezzanine. We will endeavour to cater for any dietary requirements that have been specified before the day but regret that it may not be possible to provide a special diet if we have not been notified in advance.
ACCOMMODATION
No accommodation is provided for this event.
CONTACT
For queries please contact Elise Harvey or call 01675 477602.
SPONSORS
ABCD DTN-UK are very grateful to the support that they receive from their sponsor companies, which for 2019 are as follows:
Gold Abbott Diabetes Care, Roche Diabetes Care.
Silver Medtronic Ltd.
Bronze: Dexcom UK & Ireland, Insulet Internation Ltd, ViCentra.
Please take time to visit their stands during the breaks. The sponsoring companies have not had any editorial input into the agenda or material being presented.
WIFI
Free wifi is available throughout the venue.